A year of pandemic, online classes: a look back
Tuesday marks one year since AACC students returned from a three-week spring break to continue all of their classes online as a precaution against the coronavirus.
Once health officials advised colleges to close as a way to stop the spread of the virus, AACC shut down its campuses to students, faculty, staff and even administrators. The college has been mostly closed ever since.
Here is a look back at the year of the pandemic at AACC:
March 2020
Two days before spring break was to begin, college officials announced they would extend the one-week break to two and said they would convert all face-to-face courses to online starting March 30.
Two days later, the college added a third week to spring break, which meant classes wouldn't resume until April 6, and then, they would all be online.
The same day, the Office of Student Engagement canceled all in-person club events until the end of April. And AACC Athletics canceled the remainder of the spring 2020 sports season.
Some athletes said they were disappointed.
"I was really disappointed because I know that for a lot of [students] like myself, athletics are a big part of our lives," Olivia McKee, then a women's lacrosse attacker and first-year forensic studies student, told Campus Current. "We rearrange our jobs and class[es] and everything that we can to try and make athletics work."
But most students who talked to Campus Current said they would feel safer at home than on campus.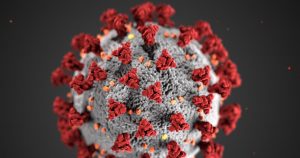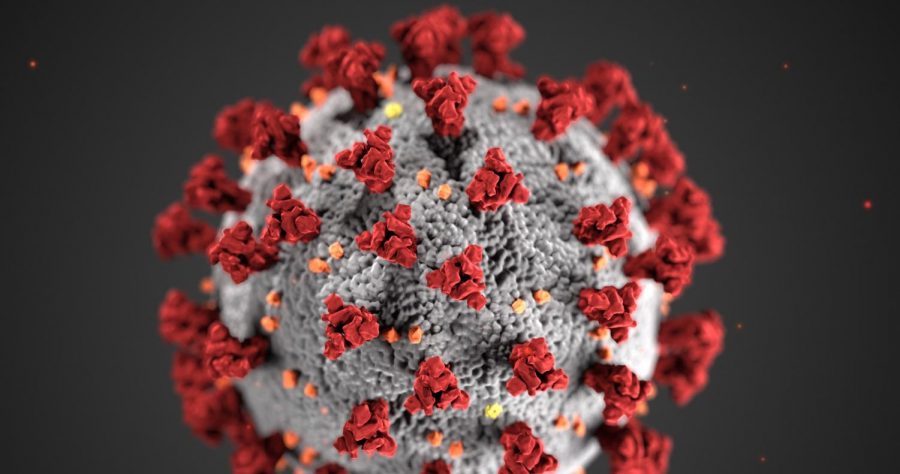 Maddy Monti, a first-year communications student, said she appreciated the college's concern for student health.
"I'm still grateful for AACC doing this for us because it's protecting a lot of people from the virus," Monti said.
AACC President Dawn Lindsay said closing the campus was about safety.
"I want to stress the first criteria for every decision that we're making is the safety of our workforce and of our students," she said during a live-streamed videoconference concerning the coronavirus.
The college also suspended college-funded out-of-state and international travel and canceled all campus events of more than 50 attendees through April 30.
That instinct proved to be on point when, within a week, an AACC employee had tested positive for COVID-19.
By then, Maryland had 244 cases of the coronavirus and three deaths. Within a few days, those numbers were up to 423 cases and four deaths.
Around the same time, AACC donated 119 boxes of medical supplies to Maryland hospitals.
"The supplies that [AACC is] giving us today are going to make an amazing difference in the morale of our workers, the health of our workers, the health of our patients and the health of our families," Kathy Burk, of the Baltimore-Washington Medical Center, told Campus Current.
Still, faculty had been planning to return to their campus offices at the end of March to prepare their classes for online delivery. But midway through the break, the college announced that faculty would not be working from their campus offices for the rest of the semester and would have limited access to campus.
"I can understand why they'd want to keep as many people home as possible and I think that's what's happening all over the country," English professor Steven Canaday told Campus Current.
"I appreciate the support that … the faculty's getting as we try to convert all of our classes to online classes," Canaday said, "especially for faculty … who aren't used to teaching online."
But the move the move to all-online wasn't just for the spring semester. By the end of March, the college confirmed that all classes would remain online at least through the first summer term.
April 2020
On April 6, students returned to classes, which were fully online, off campus.
With a few days, students said they missed going to classrooms and seeing their classmates.
In an informal Campus Current poll of 13 students, most said they missed the interaction of the physical classroom.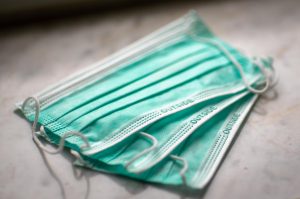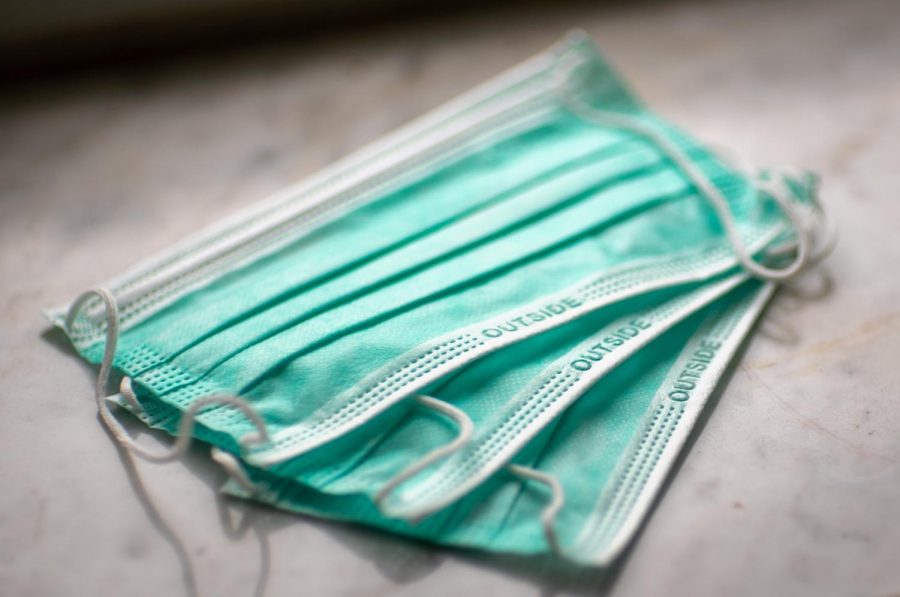 Armana Sherman, a fourth-year transfer studies student, said he was "never one for online classes. I need to be in a classroom setting to have my mind set on doing the work."
To help with the transition, the college started lending laptops, webcams, headsets and hotspots to students who did not have access to the technology they needed for their online classes.
By early April, the decision came down that most summer classes would be online for the first and second terms, but some labs could be held on campus.
Some students applauded the decision: "I feel as if summer classes being online might be a benefit for those that travel to visit families or those that have no time to go to physical classes due to work," first-year biology student Lindsey Santos said at the time.
Others disagreed.
"Personally, I don't like taking online classes because I struggle to keep up with them," second-year transfer studies student Bridget Voss told the student newspaper. "I was planning on taking two … summer classes and I probably won't now."
To ease the transition, the faculty voted to allow students to change the grading method for most of their classes from traditional letter grades to pass/fail for the rest of the semester.
Yet worries over safety continued to heighten.
In an AACC survey of Anne Arundel County residents, most said they were more worried about COVID-19 than anything else.
Survey director Dan Nataf, a political science professor, told Campus Current residents were concerned about the lifestyle changes brought about by working and studying at home, sheltering in place and losing their jobs.
Ten of those who answered the poll were AACC students. Six said they supported the move to online classes.
But in interviews with Campus Current, others said they worried about the switch.
"To transition in the middle of the semester to online, especially with some professors who aren't used to online classes … there's going to be a transition period," first-year communications student Ally Haslbeck said.
The switch to online wasn't the only change the college made in April.
AACC added 32 five-week classes to the end of the spring semester in an effort to reach students who may have lost their jobs as businesses closed because of the pandemic.
And on April 24, officials announced that most classes would remain online for the fall 2020 semester.
Exceptions included some lab classes in studio arts and health sciences.
That same week, the college launched Riverhawks at Home on social media to connect students, faculty and staff while the college was closed because of the coronavirus.
May 2020
As students began registering for fall classes, the college gave them two choices: Take classes that have a weekly, virtual meeting on Teams, Zoom or another online platform, or enroll in sections with no requirement for regular, virtual meetings.
AACC dubbed these classes as online—with no meetings—and online SYNC—with virtual meetings.
One student said he preferred classes with regular virtual meetings.
"I think, at least for me, there's a big motivation problem when it comes to classes that don't really have a schedule," Calvin Marzouk, a second-year architecture and interior design student, said. "I feel like I definitely get a lot more out of [synchronous online classes]."
But some students opted out altogether and took some time off from school.
"I am finding it difficult for me to perform as well online as I would in a classroom setting," said Dacia Sain, a first-year transfer studies student who said she considered dropping out. "I honestly really enjoy learning in a classroom, and I feel I don't have someth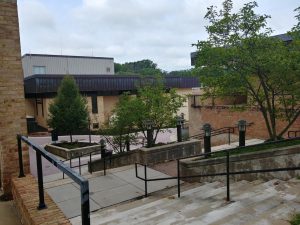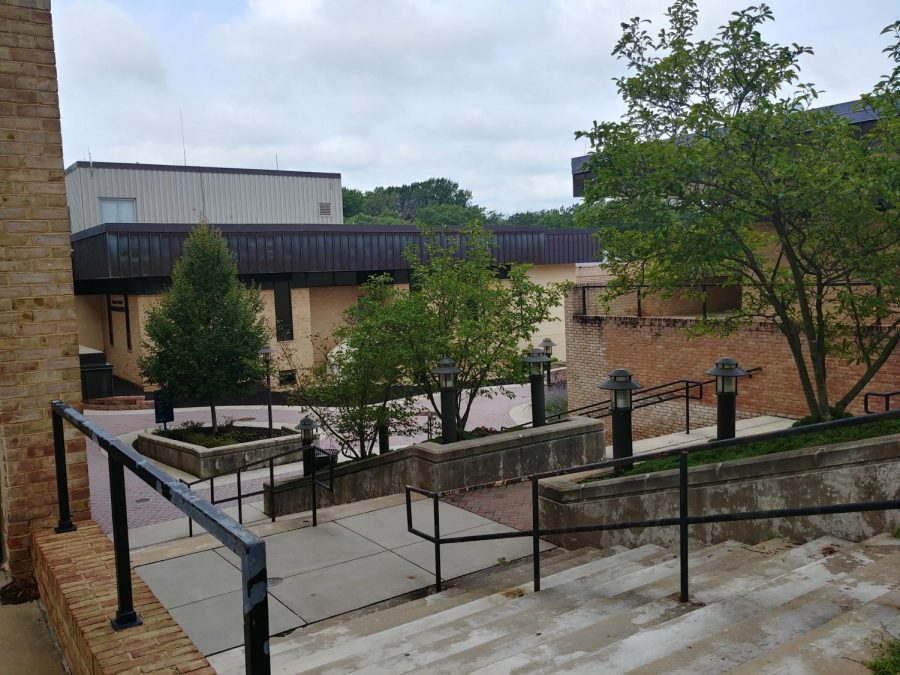 ing to look forward to when studying online."
Summer 2020
AACC's Class of 2020 did not have a stage to walk across, thanks to the coronavirus. So graduates suited up in caps and gowns for a car parade on June 12.
As the grads made a loop around Ring Road, socially distanced parents and professors masked up and cheered them on from parking lots and sidewalks.
Approximately 200 of the school's 2,141 students graduates participated in the parade.
On Aug. 24, the college announced that the majority of classes would remain online for another year–until the fall 2021 semester.
A week later, the fall 2020 semester began with almost all classes online except for a handful of health and life sciences courses that students must attend in person in order to earn their certifications. Some culinary students returned to campus kitchens as well.
On the first day of classes, the college permanently closed its childcare center on the Arnold campus.
Dan Baum, AACC's executive director of strategic communications, said college administrators decided keeping the building up to standards for safety and maintenance would make the Child Development Center too expensive to retain on campus.
The college had closed the CDC in March along with the rest of the campus because of the pandemic. Baum said the CDC would not reopen when the campus does.
September 2020
The semester had barely begun when AACC Athletics announced that the college's student athletes would not compete in men's and women's soccer, cross county or volleyball in fall 2020.
Although delaying fall sports gave teams more time to prepare for spring games, Athletic Director Duane Herr said student athletes would not participate in formal practices in the fall.
Likewise, the campus remained off limits to student clubs.
About two dozen club presidents planned to host virtual meetings and events until the campus reopens, Student Government Association President Ryan Kim estimated in August.
That's about 10 fewer clubs than would be active during a semester when the campus is open, Student Government Association Ryan Kim told Campus Current. In some years, students run 100 or more clubs a semester.
With so few people on campus, AACC's police and public safety officers found themselves spending their time much of their time unlocking buildings so faculty and staff could retrieve items from their offices.
Between March, when the college shut down because of the pandemic, and the start of the fall semester, AACC police responded to two accidents, two reports of destruction of property, four medical emergencies—and 1,709 requests to unlock buildings for faculty and staff who needed to get to their offices.
"There are very few people here, and most of the buildings are locked down, so that stops a lot of the crimes right there," Police Chief Sean Kapfhammer said. "So, it's what I would expect from the type of foot traffic we have on campus."
October 2020
Fall 2020 enrollment was down at AACC by approximately 6% compared with fall 2019.
AACC wasn't the only community college losing students during the pandemic. The National Clearinghouse Research Center reported in October that undergraduate enrollments were down by 8% at community colleges across the country.
Even with few students attending on-campus classes, however, the coronavirus did not spare AACC.
Between Marc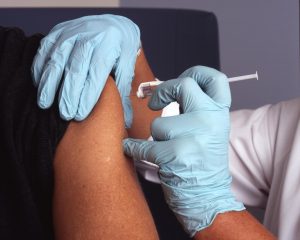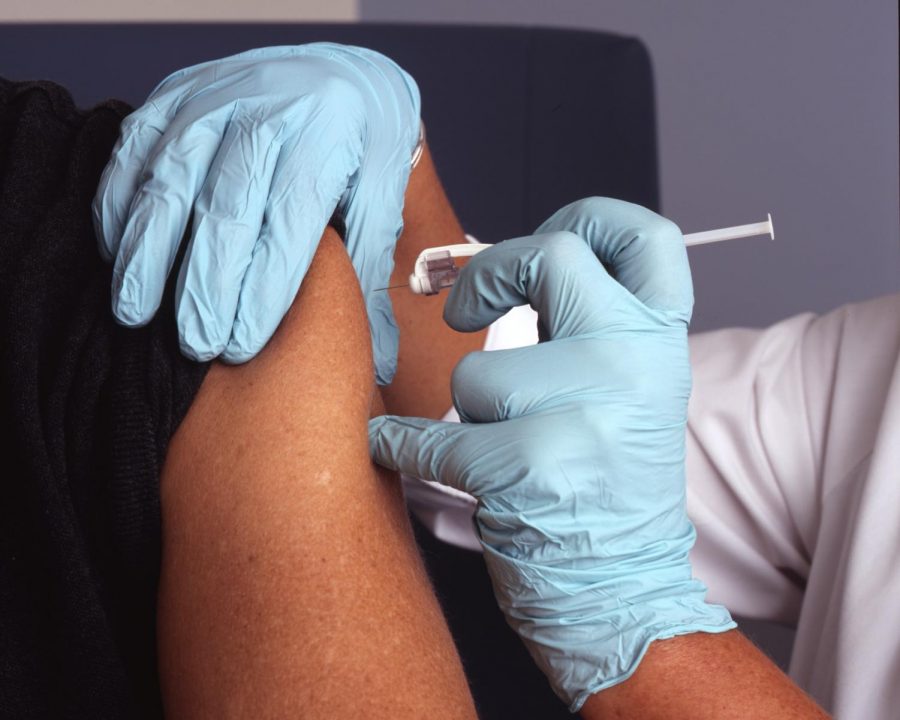 h and mid-October, nine students taking in-person classes tested positive for COVID-19, along with 10 employees.
Those who tested positive were advised "to stay home until they are medically cleared," according to Vice President for Learning Resources Melissa Beardmore. "We've handled them appropriately for the safety of the college community."
Still, college officials were able to find a silver lining: As faculty and students adapted to virtual teaching and learning, administrators decided to continue to focus on online education even after the pandemic ends.
To that end, Lindsay announced on Oct. 1 that the college would hire its first-ever vice president of information technology to move the college closer to a new goal "to become the premier online education provider in the state of Maryland."
Another silver lining: The college refunded approximately $353,642 in student lab fees after the Board of Trustees approved the action on Oct. 13.
Students who paid lab fees for spring 2020 classes  received a refund of up to 50% of the lab fees they paid for courses that they took in the classroom for half of the semester and online for the other half.
Those who paid lab fees for summer and fall 2020 courses received up to 100% refund, except for classes that supplied materials for students to use at home.
November 2020
In an AACC survey of 448 Anne Arundel County residents, more than half listed COVID-19 as their greatest concern.
39% said they consider themselves to be at high risk of serious medical complications if they catch it.
Almost half of respondents aged 40 to 49 said they had gotten COVID-19, and 88% said a family member, friend or acquaintance had.
Around the same time, AACC's athletes began training for the spring season, coming back onto the fields after nearly eight months.
The teams practiced outdoors in small groups on alternating days, Herr said.
Students also started looking forward to returning to campus, as the college announced that approximately 180 sections would run on campus in spring 2021 with a limited number of masked, socially distanced students in each classroom.
Some said they looked forward to getting back on campus.
"It'd be a nice step [toward] … getting people back on campus, while still saying relatively safe," Jacob Campbell, a third-year computer science student, told Campus Current.
To that end, many students planned to take the COVID-19 vaccine once it became available.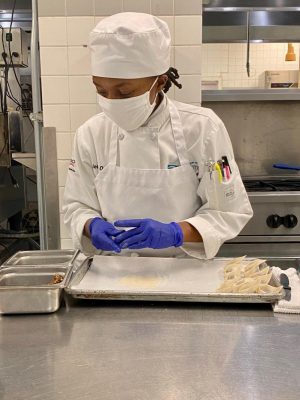 In a November Campus Current poll of 50 students, 55% said they would take the vaccine. 20% said they would not, and 25% were undecided.
Meanwhile, online students made greater-than-usual use of campus services offering free food, textbooks, medical assistance and transportation, and borrowed computer equipment and wi-fi.
December 2020
The campus community also upped its use of the AACC Health and Wellness Center, which added a third nurse to its remote-working staff in December to help manage the heavier-than-usual workload created by the pandemic.
"They needed some extra help [with COVID safety] because it takes a lot of effort and hours," said Kathleen Loukides, a registered nurse who worked in the Health and Wellness Center in 2015 before moving to Calvert County.  
As the semester wound down, professors told Campus Current they noticed more students than usual struggling with classes.
"I love being a student and I'm usually a really good student," second-year AACC transfer studies student Coral Derby said at the time. "This semester, the online aspect was just so stressful and threw me for a loop."
And just weeks after the college's athletes returned to the practice fields, Anne Arundel County restrictions on large gatherings sent them home.
"It's a shame for the student athletes that we have to end a little bit early but it's not that early. We got a decent … couple of weeks in and we had some really good workouts," men's cross-country coach Keith Bigelow said.
January 2021
By the time students returned to their computers for another semester of mostly online classes, AACC Athletics had decided to cancel the spring 2021 season for men's and women's basketball, volleyball and women's lacrosse.
The indoor sports were canceled over concerns of players' health, Herr said. And because so many other community colleges had canceled women's lacrosse, the Riverhawks had too few competitors to fill a season.
A winter surge in COVID-19 cases affected plans to reopen the college as well. AACC's vice president for learning said in January that campuses were unlikely to fully reopen for another year—in spring 2022.
Dr. Mike Gavin told Campus Current the college would tentatively add more on-campus classes in fall 2021, but most students will continue to learn online. 
"If you would [have] ask[ed] me before Thanksgiving, I probably would have said [we would return to campus next] fall," Gavin said. "That's not looking good."  
February 2021
Once Anne Arundel County Executive Steuart Pittman lifted a ban on athletic competitions on Feb. 8, Riverhawks playing baseball, softball and men's lacrosse began prepping for the spring sports season, scheduled to begin in early March.
And the college began to inch its way toward reopening the campus to students, announcing that it would offer at least 20% of its course sections on campus in fall 2012, while at least half will remain online only.  
The courses with on–campus sections are mostly developmental courses and 100-level classes. 
In addition, faculty and deans may elect to bring up to another 30% of classes back to campus for face-to-face or hybrid learning, Lindsay said in a video message. 
"We will increase the number of in-person classes we offer to meet the needs of the students who dropped out, opted for a gap year or prefer a face-to-face experience," Lindsay said.  
March 2021
Already, however, the college had begun allowing a few online students at a time to study on campus in designated "learning spaces" on the Arnold and Arundel Mills campuses.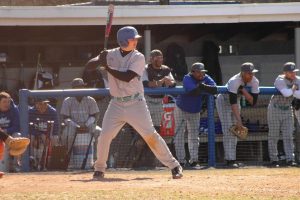 "We're thinking that it would be very helpful to students who may live in a house with a lot of other people who are also trying to work from home," Dean of Student Success Bonnie Garrett said. 
And as scheduled, baseball, softball and men's lacrosse teams started competing in early March for the first time in a year. Some fall sports teams that missed their season last semester are in line to make up the games later this spring.
While students made themselves sparse on campus, essential employees continued to report in. Included in the list of essential employees are 31 police and public safety officers and 81 members of the Administrative Services department.
And as another spring break arrived—this time, a single week, as usual—students told Campus Current they weren't taking any chances. Most said they are starting to venture out socially, but planned to spend much of their break safety at home, catching up on homework.
"I think spring break is just going to be the same as every other week so far," second-year transfer studies student Kat Roth said.
This story was compiled by Campus Current reporter Ryan Oberteuffer from articles published in Campus Current between March 2020 and March 2021. Most of the articles were written by former Campus Current Editors-in-Chief Christian Richie and Johannes Haasbroek and former Associate Editor Daniel Salomon.