Some fall classes will meet live with professors via Zoom
Students registering for the fall 2020 semester can choose between online classes that meet live with their professors at certain times during the week and online courses that do not require any live communication.
The fall course catalog will indicate which courses are synchronous—classes that meet live via a video platform like Zoom during the week—and asynchronous—which do not.
For both online formats, professors will post course materials, discussions and assignments in Canvas. Classes that meet live will feature some sort of lesson each time, according to Vice President for Learning Mike Gavin. Classes with no live meetings will confine the lessons to Canvas posts.
Gavin said classes that meet live at some point every week will be a good alternative to face-to-face courses for students who "prefer to have some sort of engagement in a human-to-human capacity."
AACC officials announced on April 22 that most 15-, 13- and eight-week classes that begin on Aug. 31– the first day of the fall semester–will be online.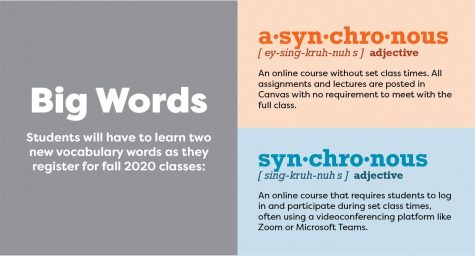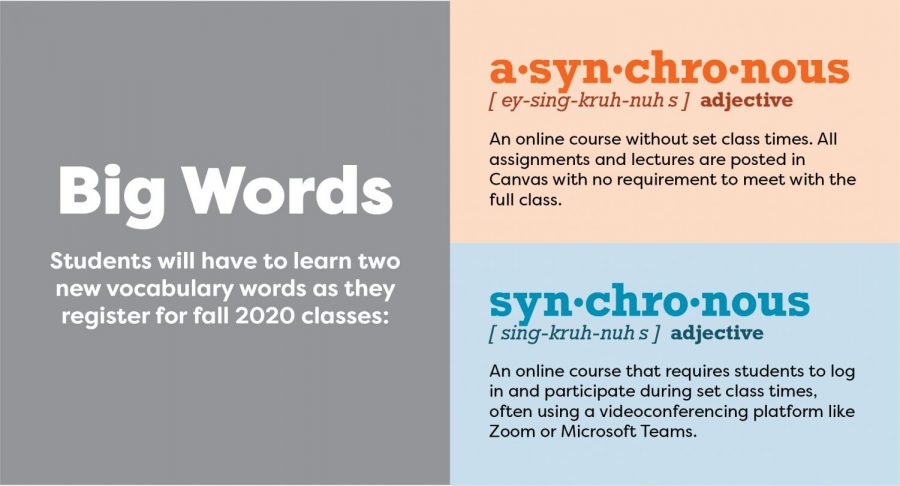 Lab classes in health sciences and some studio art courses have the potential to take place on campus, depending on whether Gov. Larry Hogan relaxes social distancing rules, Gavin said.
Meg Rorison, a visual media adjunct professor, said although she will teach asynchronously for the remainder of this semester she would prefer to teach synchronously in the fall.
"I would like to have some moment in the week where [the students and I] all meet together and see one another because I think that connection is really important," Rorison said.
Calvin Marzouk, a second-year architecture and interior design student, said he would prefer classes that require video meetings during the week.
"I think, at least for me, there's a big motivation problem when it comes to classes that don't really have a schedule," Marzouk said. "I feel like I definitely get a lot more out of [synchronous classes]."
David Stemmle, a third-year media production student, said he's not "a huge fan of classes that you don't have to meet up for. I feel like, if I have a certain time to do something, that forces me to have a schedule and I think I need that kind of structure."