Spring sports cancelled due to coronavirus
AACC officials announced on Friday the cancellation of the remainder of the spring 2020 athletic season due to concerns about the coronavirus.
Athletics Director Duane Herr said the decision didn't come as a surprise, but he understood the college's choice. 
"This was a very difficult decision [from] the college to … protect our student athletes," Herr said. "It's certainly not something that comes as a shock, given all of the changes we've seen across the nation."
Herr added his feelings on the cancellation were " not something I've felt before. It's not something we've dealt with before, so it's a challenge."
Olivia McKee, a first-year forensic studies student, and an attacker on the women's lacrosse team, said the decision upset her.
"I was really disappointed because I know that for a lot of [students] like myself, athletics are a big part of our lives," McKee said. "We rearrange our jobs and class[es] and everything that we can to try and make athletics work."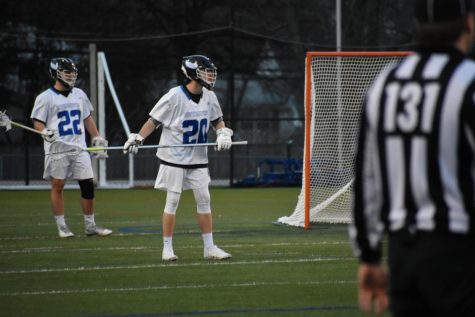 Although upset, Herr said the most important aspect of the decision was the health of the athletes and faculty surrounding the sports.
"We certainly focus on the health and well being of our student athletes, our coaches, our staff, [and] our community," Herr said.
Jacob Nutter,  a first year transfer studies student, who is a catcher on the baseball team, said the news shocked him. 
"Honestly, I didn't think that things would ever get to this point," Nutter said. "I thought maybe [teams would] be gone for a few weeks, and then come back, but honestly I'm just shocked." 
Moving forward to the next spring season, Herr said he will ask the National Junior College Athletic Association to allow athletes to have their year of eligibility back. 
"Our next steps will be to petition the [NJCAA] and get their years back so that any participation that they've had this year doesn't count against them as a year of eligibility," Herr said. 
As of March 13, NJCAA Region XX, the region which AACC plays in, has suspended games across all sports against other Region XX teams. The NJCAA also announced the suspension of all games through April 3.