Mary McKiel, Campus Life Editor

September 30, 2016
The Advisory Council elected the new Student Government Association cabinet members and appointed senators at its first meeting of the semester on Monday. After nominations from the floor, candidates addressed the group before the council voted. The elected cabinet members are Vice President Francheska...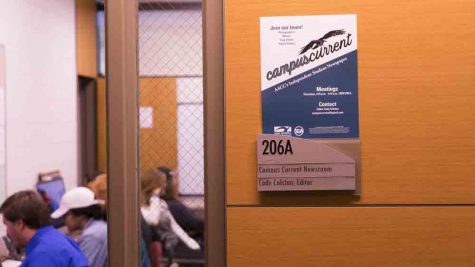 Brad Dress, Reporter

September 30, 2016
A new editorial team stepped into the school's student newspaper office in September to re-launch the Campus Current after a year's hiatus. This issue of the Campus Current is the publication's first since November 2015. The newspaper, which covers AACC but is independent of the college, will...