New report shows crime down on campus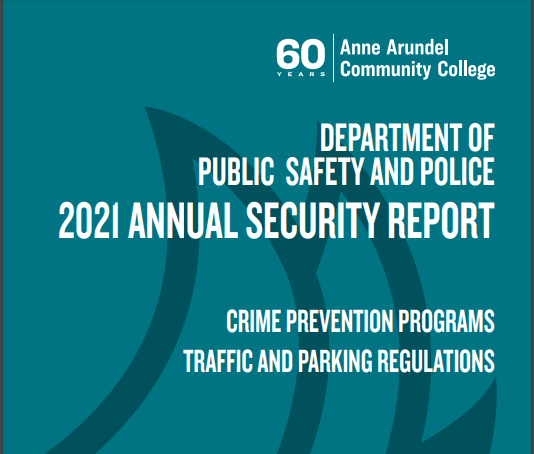 Crime was down nearly 67% in 2020 from 2019, according to the AACC 2021 Annual Security Report, which campus police released in September. 
Vandalism was down nearly 78% on the Arnold campus, from nine incidents to two , according to the report. Larceny–or theft– decreased 75% from eight offenses to two. Disorderly conduct fell 70% from 10 reports to three.
"We have very few reported crimes," Police Chief Sean Kapfhammer said. "Obviously, we didn't have a whole lot of folks on campus. … It's still considered and always has been considered a very safe campus."
Federal law–the Clery Act–requires colleges to publish an annual report revealing the number of crimes on campus so students can determine how safe their school is.
The AACC report doesn't cover crimes committed in 2021. Kapfhammer said crime is up since more students are coming back to campus.
"We haven't seen any type of spike in crime or anything like that," he said. "It's a safe campus."
Still, Kapfhammer said, students should not "let their guard down."
"Don't leave your electronics around or unattended," Kapfhammer advised. "Leave your car door locked. If you feel unsafe walking back to your car, you can always call us and we can give you an escort."
Some AACC students said they feel safe on campus.
"I have seen a lot of police officers outside so I think that's one of their ways to avoid crime," Gerald Novales, a first-year nursing student, said.