AACC professor performs three sonata recital
An AACC professor and a guest pianist performed a recital on Friday in HUM 112.
Daniel Shomper teaches cello at AACC. He has been commended for his "masterful performance" and "lyrical expression" by the Baltimore Sun.
The pianist, Woobin Park earned Doctor of Music at Indiana University in Bloomington. She is currently a visiting assistant professor of piano at Washington College.
"I thought the concert was awesome," Will Kuethe a fifth-year music student said. "I got to see two really good performers who played really good music."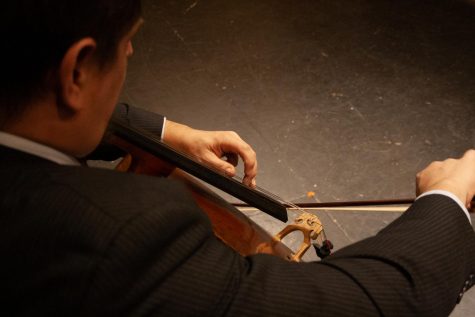 The musicians performed three sonatas from composers Franz Schubert, Claude Debussy, and Sergei Rachmaninoff.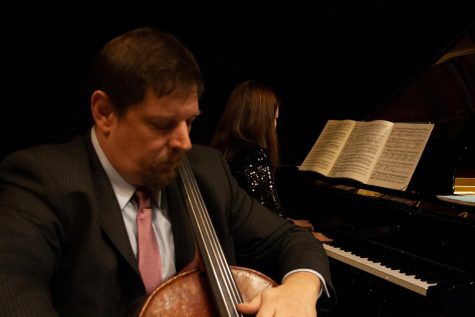 "It was a really amazing concert," assistant professor and music chair Dr. Ian Wardenski said. "Both musically and technically their interpretive skills are top notch. The communicative aspect… between them was very good."
"The music in particular was phenomenal," Alex Sawyer, a fifth-year Spanish education student said. "The term novel comes to mind… Both of these two people you can tell have beyond a love [for their music]. They are their music, they live their music. That's what makes it so fantastic."