Henna class teaches students age-old art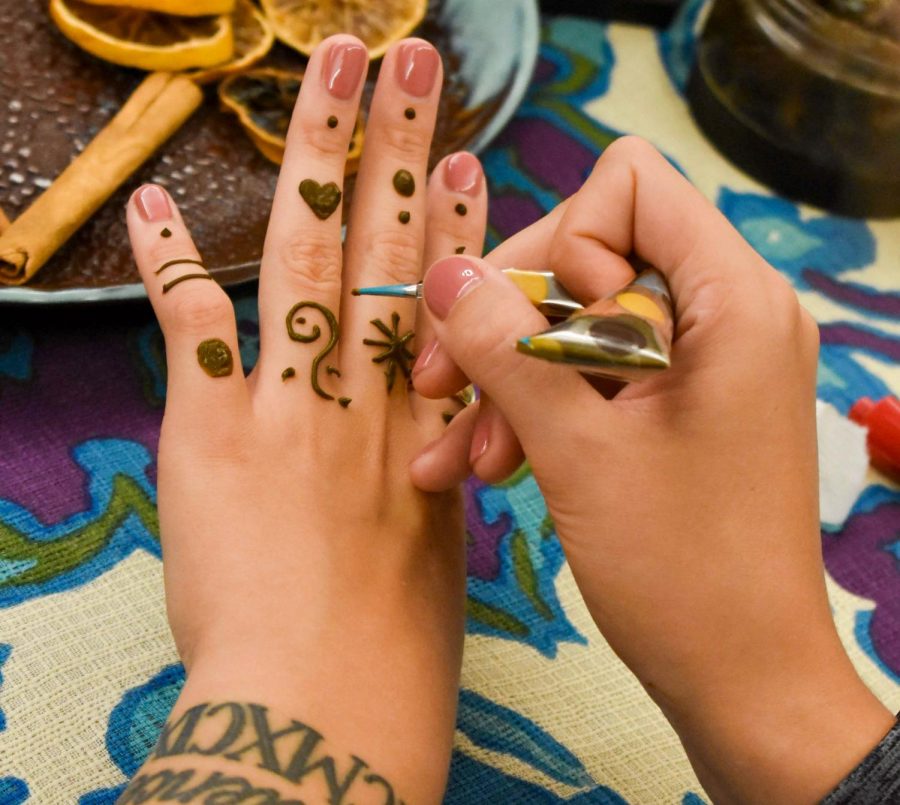 Students in a non-credit henna class are learning how to make paste and create designs.
Henna is a flowering plant. People from Africa and India use a henna-based powder to make a paste that temporarily stains the skin with intricate designs called Mehndi. They decorate themselves with these tattoo-like designs to celebrate milestones like weddings and pregnancies.
"I just like the beauty of it," Kimberly Milewski, a non-credit student, said. "I think it's really pretty."
Instructor Tarsheka Thompson, program assistant for the Entrepreneurial Studies Institute, said she became interested in practicing henna as a hobby after an artist decorated her skin with a freestyle design when she ran an event planning company.
She took a class two years ago to learn the skill for fun and started teaching her own class in spring 2019.
What inspired her to teach henna, however, was an incident with her son nine years ago, when he developed a severe rash from chemical henna after he got a temporary tattoo during an outing at the beach.
Henna paste is made from sugar, henna powder and essential oils or floral water. But sometimes artists add ingredients like hair dye and shoe polish to their paste, which can cause chemical burns like Thompson's son experienced.
"Once I understood a little bit more about henna a couple years later, I was like, 'No, I don't want anyone else to actually have to go through that.' And the more I learned about chemical henna usage, I said, 'You know what? This is super dangerous.'"
In her two-session class, Thompson reviewed safety tips with her six students. She encouraged them to ask artists which ingredients are in their henna paste before allowing them to apply the stain.
The stain can last on the skin for up to three weeks.
"I thought it was great," non-credit student Elizabeth Adams said about the first class.