Legal Studies Club invites new members in first meeting of semester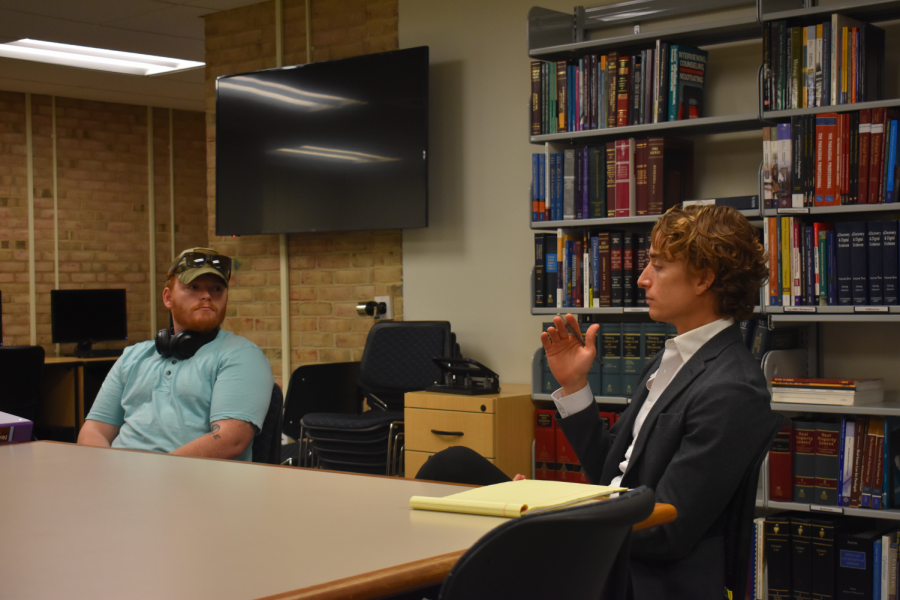 James Robinson, Contributor
September 5, 2019
AACC's Legal Studies Club invited people to join in the first meeting of the semester on Thursday.
Law professor Luke Fredericks said the club looks to help students better understand and learn the law.
"We connect people to the law, we help people understand what the law is, that the law is important, [and] that the law can be fun," Fredericks said. "[We] connect people to the law through events, trips to courts, things like that."
Fredericks also noted the club connects students interested in the law. "I think the second thing is we connect people … so there's a big networking component to this club," Fredericks said. "If you want to meet people who are interested in the law this is a great place to do that."
Second-year legal studies student Ben Turek said the club should interest people looking to expand their understanding of legalities. Turek noted its appeal to "any student who observes the world around them and wants to know more about how things become what they are both in law and then in government."
"That's who I would say should be drawn to legal studies is … people who want to learn about the world," Turek said.
Fredericks said students can join the club, regardless of if they're a legal studies major. He said the next meeting will be on Sept 12 at 2 p.m.