Black History Month Committee plans lectures, performances and art exhibits to celebrate BHM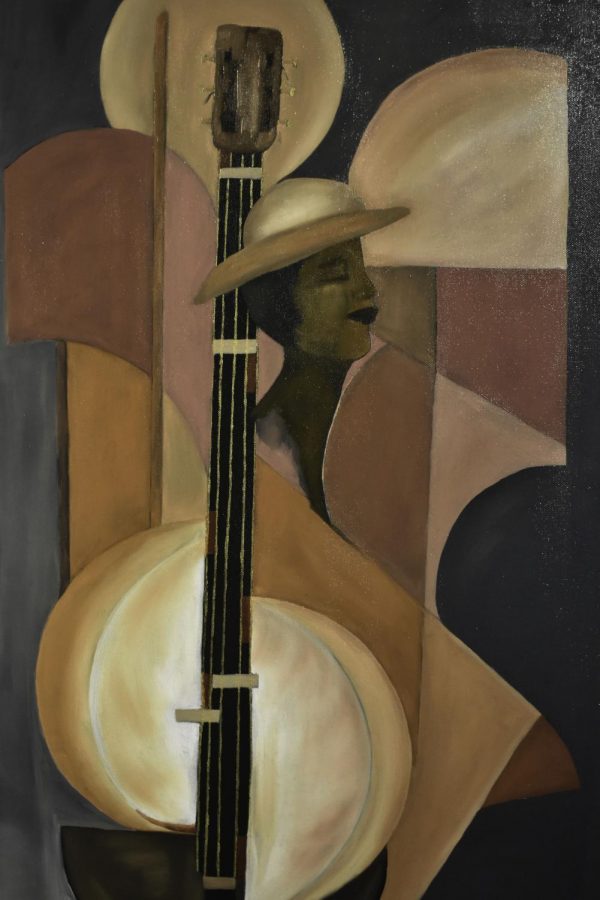 Ashley Sokolowski, Daily Reporter
February 6, 2019
AACC's is hosting a series of events for students to celebrate Black History Month.
This February, the Black History Month Committee will be hosting discussions, performances, movie screenings and art exhibits.
Dr. Nicole Williams, the chair of the department of human services, is on the Black History Month Committee.
Williams said finding a time for students to attend is a big challenge in planning these events.
"What we try to do in terms of talking through the idea is to make sure we do it during a time where we can get students to come," Williams said. "So, I do tell people to 'be very conscious about the times you are planning your activities.'"
From February 1 to the 28, AACC is displaying art by Coleman Audwin Porter in the Pascal Art Gallery.
According to the information pamphlet in the gallery, Porter grew up in rural Virginia and was inspired by nature around him.
On February 6, a Colorism Discussion will be held from 12 p.m. to 2 p.m. in CADE 219. This discussion will include an interactive panel and dialogue on the impact of colorism.
"Business in the Black: Rise of Black Businesses in America 1800-1960s" will be held at the Arundel Mills campus in AMIL 405 on February 6 from 2 p.m. to 4 p.m. and again on February 7 in CALT 100 from 11 a.m. to 2 p.m.
This event will include a screening of a documentary and a discussion with producer and filmmaker Anthony Brogdon.
KanKouran West African Dance Company will be performing on February 7 from 11 a.m. to 12:30 p.m. in the SUN Dining Hall.
On February 13 in FLRS 100 a lecture will be held called Psychohairapy with Dr. Afiya Mbilishaka.
This lecture will focus on the history of black hair and the connection it has with mental health.
"I am most excited about [the Psychohairapy] event because the person that is coming to speak, I have seen her speak," Williams said. "And she talks about the history of hair and she breaks it down to our African roots and what hair means and when you hear her speak it's like 'I didn't realize that hair had such value.'"
Also on February 13, there is a screening of the movie "Loving" from 6 p.m. to 9 p.m. in CADE 219. "Loving" follows the true story a young couple who were arrested for interracial marriage in 1960s Virginia.
Neena Robertson, the program coordinator of events for the Office of Student Engagement, is on the Black History Month committee.
"I am looking forward to the movie screening of 'Loving,'" Robertson said. "I … never [got to see] the movie when it was in theaters. The fact that we are able to have it on campus is super great."
"The Big Smoke" Campus Read is a three-part discussion series on February 18, 20 and 22 from 11 a.m. to 1 p.m. in HUM 117. This three-part discussion around Adrian Matejka's poetry collection "The Big Smoke" about Jack Johnson will give Historical context, discussion about masculinity and sports and literary insight.
Another documentary being shown at AACC is "Dancing Through The Flames" and hand dancing showcase on February 21 from 12:30 p.m. to 1:45 p.m. in HUM 112. This documentary shows the impact of the riots after the assassination of Dr. Martin Luther King Jr., on DC area teens.
From February 11 to the 22 the "Race Card Project" will be on display in CALT, Humanities and Careers. "Race Card Project" is an interactive display of six-word essays from students.
Then, on February 26, there will be a discussion in CADE 219 from 12:30 p.m. to 1:45 p.m. about the "Race Card Project."
The last event being held on February 28 in CALT 100 is the Black Male Initiative Summit. This is being held from 12:30 p.m. to 4:30 p.m. and will feature Sadiq Ali as a speaker.
"For me personally, I think African Americans as a whole have such a deep history, at times it is not one that is positive," Robertson said. "So, I think for … colleges and universities kind of allover to kind of just take that extra step and bring, again, an awareness to different things that black culture either supports or went through I think is a plus. I think it also … again, makes people more comfortable to have various conversations and to not feel maybe so outcast as they might have felt before."