"Be Not Afraid of Greatness": Auditions Begin for Shakespeare's Romeo and Juliet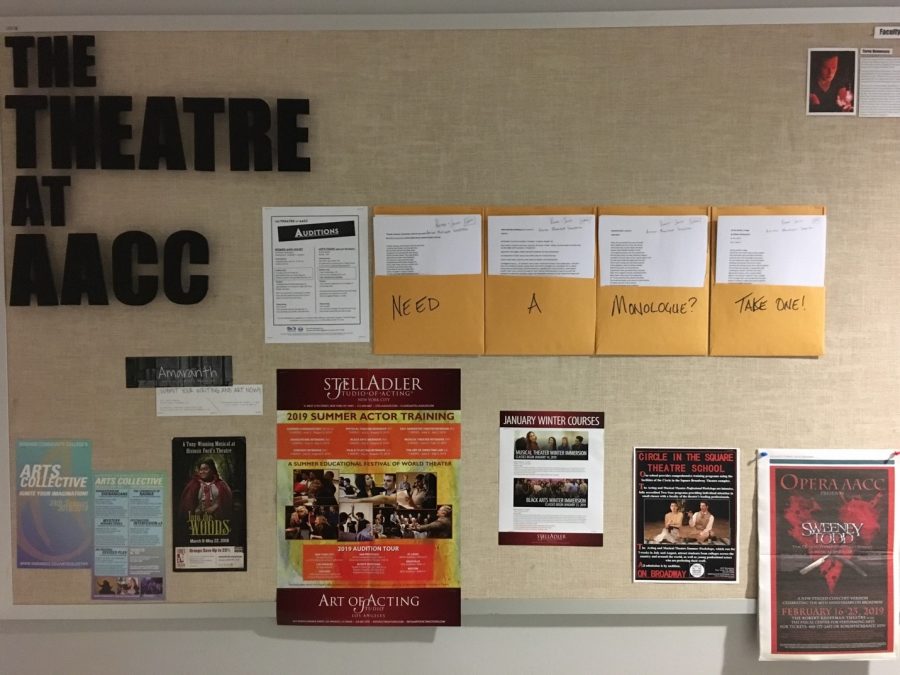 Auditions begin tomorrow for the Theatre at AACC's spring production of "Romeo and Juliet."
The play is directed by Dr. AnnMarie T. Saunders, an adjunct theater professor.
Auditions are tomorrow and Friday from 6 p.m. to 8 p.m. in the Pascal Theater. Callbacks will be by invitation only on Saturday, February 2 in the afternoon.
According to Sean Urbantke, the theater program coordinator, actors should come prepared with a Shakespearean or other historical monologue of approximately two minutes in length, but not one from "Romeo and Juliet."
For students who are new to theater or concerned about picking the correct monologue, some are available for pick-up along the bulletin board across from CADE 105.
Urbantke said to bring a resume, personal calendar and wear business causal clothing.
He suggested students who are auditioning should be themselves, but also make choices they believe the character would make.
"Make decisions that a gladiator would make," he said while laughing. "Not that there are any gladiators in "Romeo and Juliet.""
Tristan White, a second-year transfer studies student, has auditioned for multiple productions, and his efforts at AACC landed him roles in a musical and in last year's production of "Dragon Hunters Support Group."
His advice for those who are new to auditioning is to dress in neutral colors so that your clothes aren't a distraction, try to include a nice head shot with your resume, and if you make a mistake don't be afraid to ask the director if you can try again.
"Remember," he said. "Everyone wants you to do your best."
Urbantke said they are looking for skills including: the ability to be heard at a distance and chemistry between pairs of actors, which is key for casting a play such as this one.
He says call backs are a time to test out pairings to see which might work best for the performance.
Urbantke also mentions that Let's Fight and Say We Didn't, a play written by AACC student, Alec Moyes, will hold auditions from 2-4 p.m. on Wednesday, February 6. Due to a possible conflict with class times, video auditions will be accepted.
For those who simply want to sit back and enjoy a great performance, "Romeo and Juliet" opens on Friday, April 12 and "Let's Fight and Say We Didn't" is planned for a July performance at the Fringe Festival in Washington, D.C.