Churchton man sentenced to 18 months for role in boat crash
A 21-year-old Churchton man was sentenced on Wednesday to 18 months in jail for his role in the death of a former AACC lacrosse player last June. 
Approximately a month before his scheduled trial date in July, Shayne Kenneth Smith pleaded guilty at a hearing in the Circuit Court for Anne Arundel County to negligent manslaughter by boat, a felony that carries a 10-year sentence. 
Anne Arundel Circuit Judge Stacy McCormack suspended the majority of the sentence. 
On June 4, 2022 Smith crashed a boat into a piling on the West River near Parish Creek Marina. All passengers in the boat were thrown into the water. 
Nick Barton, 21, who played lacrosse for the Riverhawks from 2020-22, died in the accident. 
According to Smith's defense attorney Mandeep Chhabra, Smith's blood alcohol concentration was 0.02 more than the legal limit of 0.08 when tested. 
Smith was charged in February with seven misdemeanors and three felonies, which could have totalled more than 25 years in prison. He pleaded guilty to one of the three felonies, and all misdemeanors were dropped. 
Smith entered a plea of not guilty to all charges in February, but changed his plea to guilty on one count on Wednesday.
Speaking to The Capital after the hearing on Wednesday, Marie Barton, Nick Barton's mother, said, "There is no winner in this situation."
"Nick was a bright spot within the Riverhawk athletics community who left a lasting impression on everyone he met," Athletic Director Duane Herr said in a statement last summer. "It was a privilege watching him grow and flourish over the last three years."
Second-year communications student Payton Williams, who played on the men's lacrosse team with Barton last year, said in February Barton "made everybody smile and, you know, I just hope that everyone will want to be like him."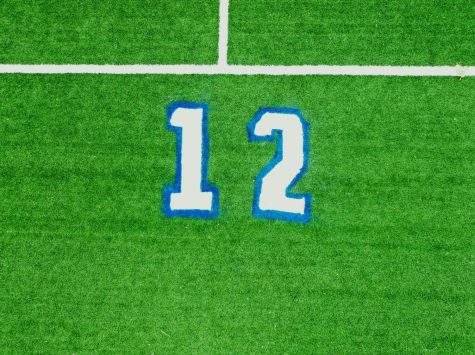 Barton, a dean's list student at AACC, made the athletic honor roll twice. 
In the year since the crash, Barton's family, friends and community have honored his memory through charity events, memorial games and the creation of the Nicholas Barton Memorial Foundation. 
The AACC men's lacrosse team retired No. 12, which belonged to Barton, in February. 
This article has been updated.