Studio dance classes back on campus this semester
AACC will offer dance classes on campus this spring after canceling them in the fall to prevent the spread of COVID-19.
Dance classes will use the hybrid format, which means students will learn both in person and online.
"It will be a lot better than being completely online [or] … on a Zoom, because last year when I had taken ballet, it became online [and] it was hard," fourth-year business administration and dance student Shawn Cook said. "But at least having the opportunity to be face to face, that's better than being completely online."
Second-year dance student Samantha Oliver said she is excited to get back to the dance studio.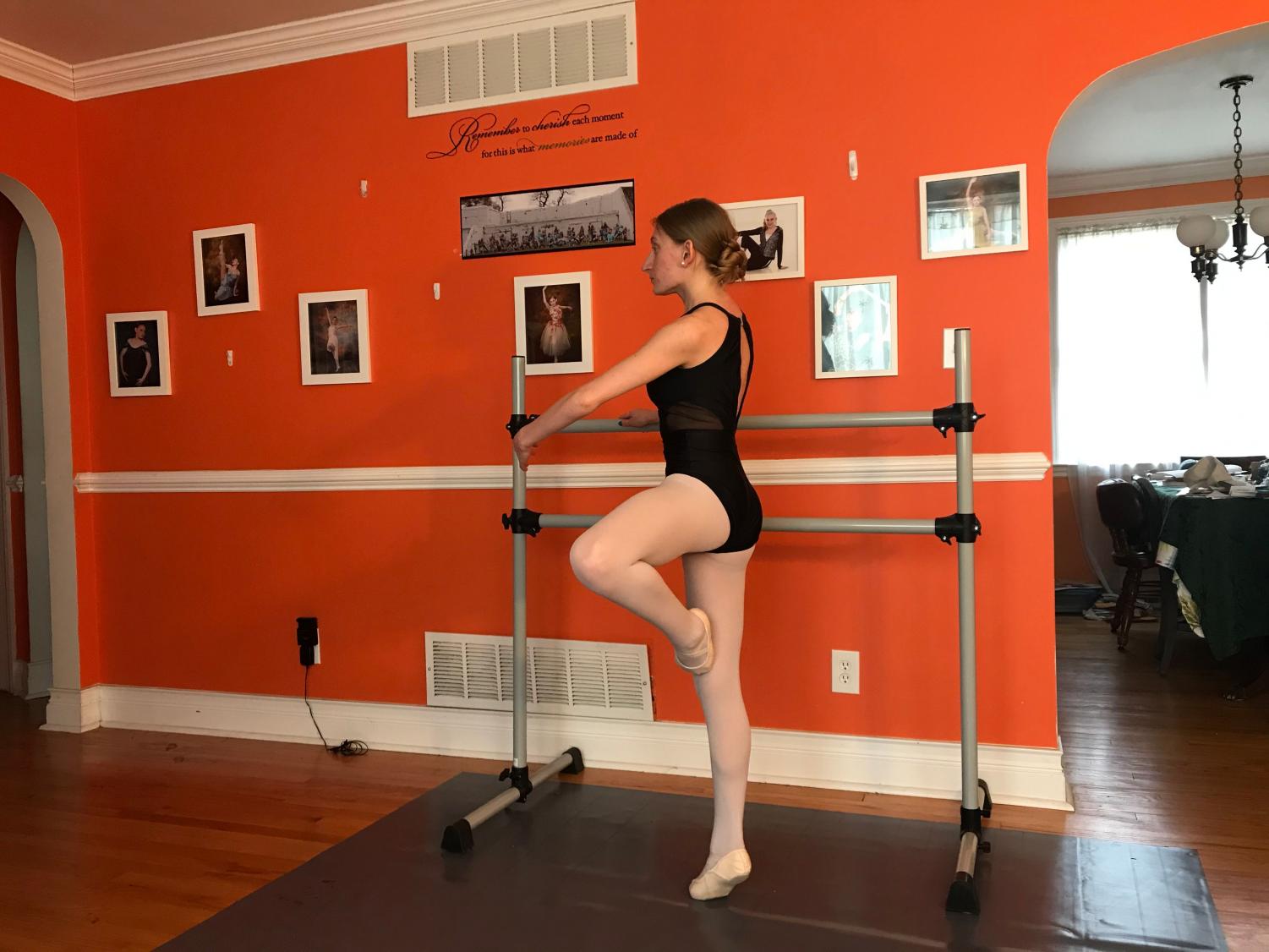 "I miss the dance studio so much," Oliver said. "And there is nothing more exciting than dancing on a sprung floor … having mirrors all around you and just being in the studio itself."
AACC will limit classes to six students and will require dancers to wear masks and will give each one a 10-foot-square space to move within.
"I pray that it works," Coordinator for the Performing Arts-Dance Lynda Fitzgerald said. "It's a little scary, especially since the numbers [of COVID-19 infections] are continuing to go up. But hopefully, people will be smart and safe, and do what they need to do."
Last semester officials canceled all on-campus dance classes after research showed indoor performers release more aerosols and respiratory droplets, which increase the chances of spreading the virus.
Dr. Ian Wardenski, the chair of performing arts, said the classes will transition to on-campus courses because dance students have a better learning experience in person.
"It's extremely difficult to try to be able to teach [dance online] … and so having the ability to teach it in a hybrid format is the most effective way," Wardenski said.
"It's always the students first in terms of making sure that we are providing the opportunities for them to meet the necessary guidelines to graduate and to either go off into the industry or go off to their four-year school."
Oliver, who is taking three dance classes this spring, said she needs to take them to transfer to a four-year college in the fall.
"A few of my dance classes I technically do not [need to graduate], but as a dance major, you always want to continue dancing and working on your technique," Oliver explained. "And it would just be very odd when you send [out] your transcripts [without] … as many [dance] technique classes as possible."
Cook said he would also take face-to-face dance classes if he needed them to graduate.
"I would probably still take the class to get it over with because I'll be graduating soon," Cook said. "So, if there was something that I still needed, I would still take it and make the best out of it."