Get RAD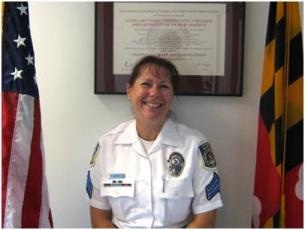 A college with 10,000 students on campus could experience as many as 350 rapes per year, according to a study done by the National Institute of Justice.
Sexual violence on college campuses is a growing problem. According to a study by the Rape, Abuse, and Incest National Network, every two minutes someone in the United States is sexually assaulted.
Among all victims of sexual assault, nine out of ten are female. 1 out of every 6 American women has been the victim of an attempted or completed rape in her lifetime according to the United States Department of Justice.
So how can you protect yourself against sexual assault? RAINN suggests that you be aware of the frequency of rape. In 80-90% of rape cases, the victim and the aggressor know each other. Make
sure you are always in a safe and secure environment if you can't make it home at night. Another thingRAINN suggests is that you take a self-defense class.
AACC offers a 12-hour Rape Aggression Defense class staring Wednesday, October 1 and ending November 5. The course is facilitated by Sergeant Nancy Kutz and is a "no-nonsense course for women only," according to Kutz.
"Not that all men are rapists, but our classes are women only because it allows women to become more comfortable and open for learning," Kutz added.
In an article published on collegian.com, self-defense instructor Michael Crist said, ""Women should take self-defense, because ultimately their safety boils down to them. They're the ones they have to depend on for their own safety, not the police, not a fireman, not a husband, not a brother, not a friend, not anybody else."
RAD classes begin Wednesday, October 1 from 6:30 to 8:30 pm and the last class will be November 5. The course is 12 hours. If you're looking for more information you can call 410-777-2096 or e-mail Sgt. Nancy Kutz at njkutz@aacc.edu.