Science class travels to Costa Rica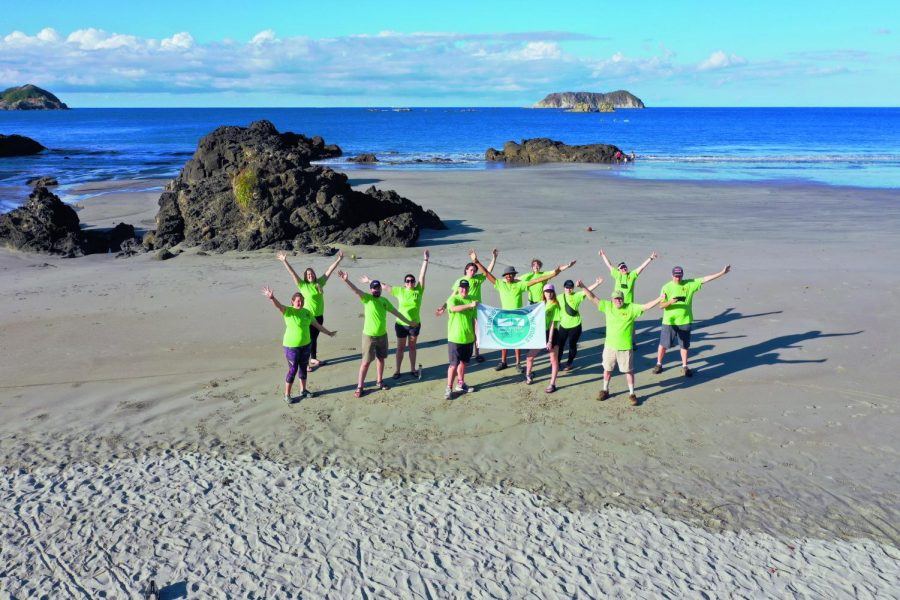 AACC biology students spent part of their winter break taking classes in Costa Rica.
Students enrolled in Fundamentals of Ecology Travel Study, a science class, blended beach time with lab study in the Central American country, where they learned about ecology, ecosystems, climate, geology, culture, organisms and the people of Costa Rica.
"Travel study is the best way to learn," professor Benjamin Weibell, the trip's organizer, said. "When we are put in new experiences … the process of being someplace totally new opens our mind up and exposes us to so many different things."
Eight credit students and three non-credit students traveled with Weibell and Dr. Jessamy Rango, a biology professor.
The class spent 13 days traveling to four areas of Costa Rica to study different ecosystems. They also spent time kayaking, hiking, snorkeling, zip-lining and visiting indigenous groups.
"We could apply what we learned in the classroom to actually seeing [different ecosystems] in nature," Rango said.
Rango emphasized that travel study opportunities are here to stay.
"We are hoping that every year we can have a travel study course," Rango said. "We are hoping our next class goes to the Galapagos."
Students said the experience fascinated them.
"Costa Rica was very biodiverse, so we saw a lot of species and it was a cool cultural experience," second-year biology student Nicole Newell said.
Second-year transfer studies student Alexis Torres agreed.
"At first I was a little hesitant because I was going to be by myself as an adult for the first time," Torres said. "I just wanted to do something different. I was tired of regular classes and wanted to see what I was actually learning."
Torres recommended that students take advantage of travel study opportunities available to them.
"If you have the time, it is a great thing to do and a great experience," Torres added.
Weibell agreed. "From a teacher's perspective, it is awesome because people actually learn stuff," Weibell said. "It is really a great opportunity for learning."
Students who participated paid tuition plus travel expenses for the experience.