SGA approve new club and events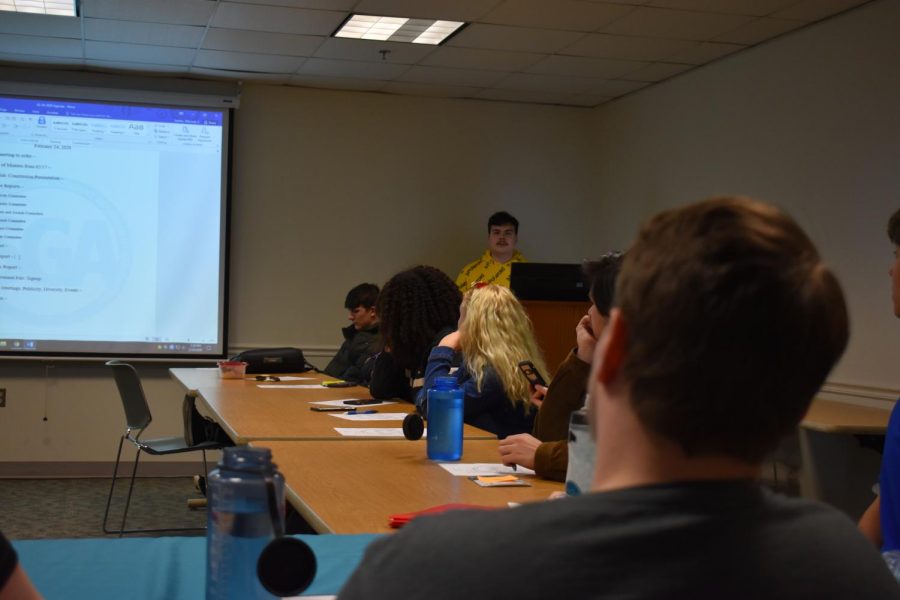 The Student Government Association approved the Games Club, the Involvement Fair and a faculty and staff celebration on Monday.
SGA President Mitchell Santos, who approved the Games Club, said it had approximately twice as many students interested as needed.
Santos, a second-year English and psychology student, said "Before the club was even established you do need a minimum of 10 people interested in the club. So, [the club] had, I think easily double that."
SGA executive vice president Matthew Barzal said he felt excited for the Games Club and sees good things in the future for them.
"I know a lot of clubs have trouble reaching out to the general student population [and] just the kind of people that come to school just for their class and then leave," Barzal, a third-year electrical engineering student, said. "But I do feel like [the Games Club is] one [club] that could transcend that and bring in more people so I feel like that'd be good."
Santos said the Involvement Fair, which was approved at the meeting, will be a big event.
The fair, which will be held Feb. 25 from 12 p.m. to 3 p.m., will help students connect with clubs and organizations on campus.
The SGA also approved the Faculty and Staff Celebration, which will have faculty and staff completing numerous events including cornhole, yoga, arts and crafts, and painting.
SGA vice president of diversity and inclusion, Cole Harding, said his committee spent a portion of the meeting discussing ways to make satellite campuses feel more included.
Harding, a second-year psychology and neurobiology student, said his committee wants to see "Glen Burnie, Arundel Mills and the Arnold campus's kind of converge and be more inclusive, with the programs here and there, bring more of the programs here to there, and bring more [of] the students there to here. So, we're thinking of ways to do that."
The SGA hold meetings every week on Monday at 3 p.m.