Artist performs famous Malcolm X speech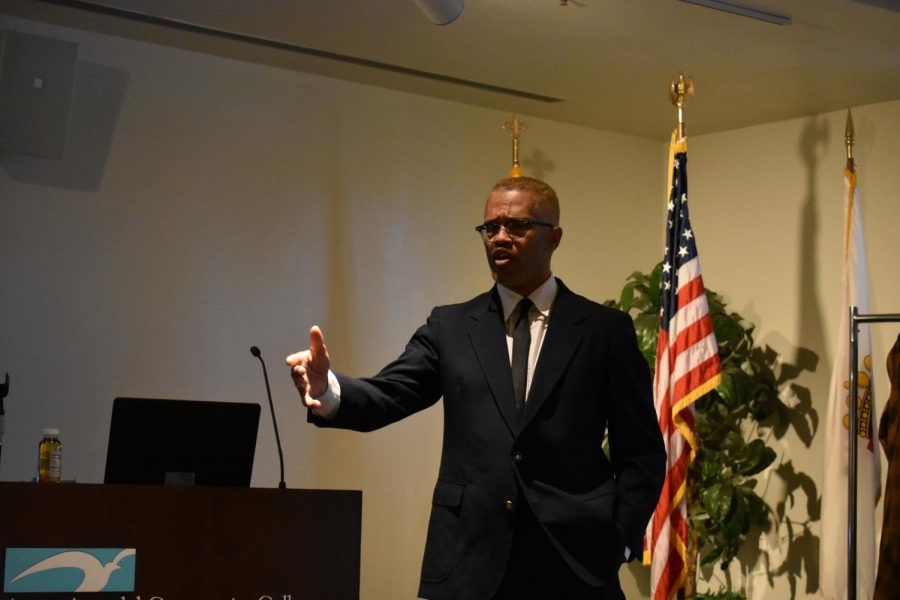 Students learned about the history of Malcolm X on Thursday through an artist's retelling of his famous "The Ballot or The Bullet" speech.
Darrick Johnson performed as Malcolm X for students in Cade 219, reciting an excerpt from the speech followed by a question and answer segment for the audience.
Johnson said he hoped to stimulate student's minds by telling them about challenge student's to learn about X and other civil rights icons.
"It's all about really trying to … challenge and stimulate minds to maybe hear something to make you maybe research a little further to learn a little bit more in Malcolm X," Johnson said.
The speech recited by Johnson detailed how Malcolm Little became Malcolm X, as he grew from a young man to a civil rights icon.
Show attendees said they were moved by the performance.
"I found it very empowering and informative," Jacob Cooley, a first-year business administration student said.
Garrett Munton, a first-year music and art student, said he enjoyed the performance.
"I've always respected Malcolm X and to see him again, portrayed by someone else it kind of gave me a reminder of what we should all be about," Munton said.
Johnson said X contributed greatly to America, and should be remembered and commemorated more.
"I think Malcolm X is an American legend," Johnson said. "And he deserves his proper place in this significant contribution that he made to this country in making it what it is today."