Author speaks to English 101 class at AACC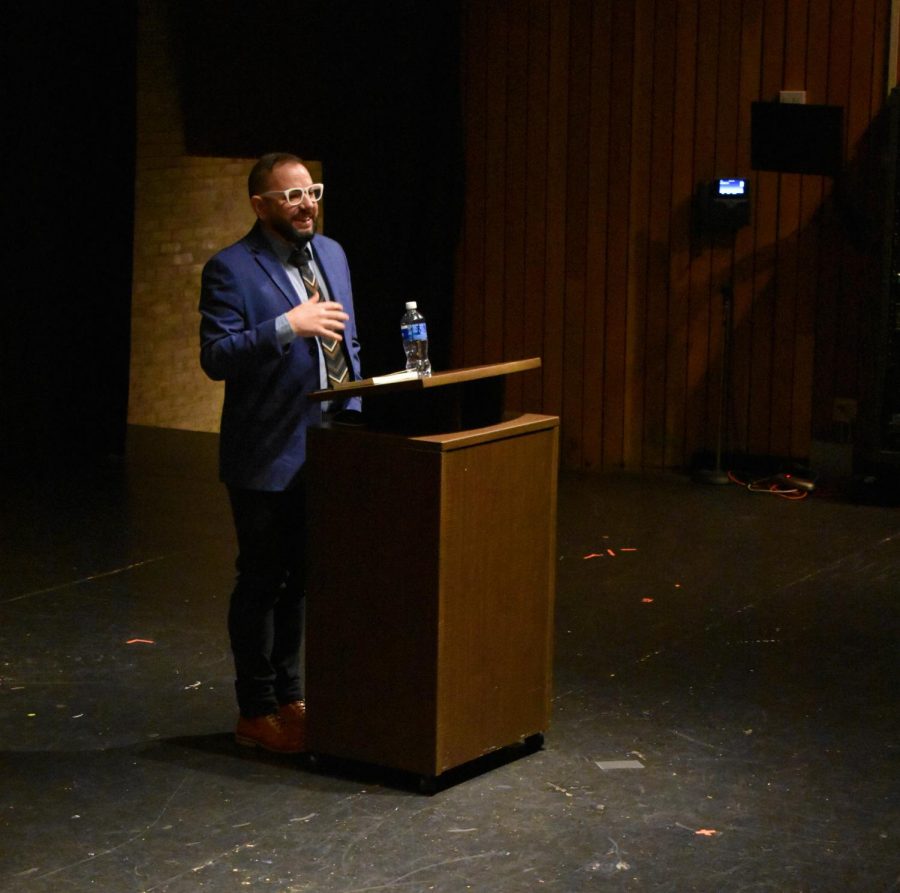 Theorie Beck, Reporter
February 20, 2020
The author of an award winning book gave advice to AACC students and read two excerpts from his book. 
Out of Step author Anthony Moll said he did not recommend the joining army. 
"I do not think it is a good idea, whatever you're doing it for, whether it be escaping from home or adventuring or service to the nation there are other options other than military services," Moll said. "That would be my best advice." 
Joining the army was a survival mechanism for author Moll which student Ferrando could agree with.
"I didn't really like the military but I saw it as an opportunity to get a better job and go to college so I took that risk and I realized it wasn't for me."
Second-year sociology student Nicholas Durr said he was surprised by his interest in the event. 
"I'm not American so all the talk about the army was interesting because I really don't know much about it," Durr said.
A portion of Moll's crowd came from a creative writing class.  
After the reading a question and answer section followed.  
The students said they appreciated the author for his writing technique and ability to describe his experience as a veteran. 
Moll described his time as "a queer anti-war leftist who joined the army during a period under a policy called Don't Ask Don't Tell from 2002 to 2003."
Moll said he wrote the memoir as an autobiographical fiction novel. 
Fifth-year visual arts student Alexyzandrea Ferrando said Moll's lyrical prose stood out to her. 
"His lyrical prose, the way he creatively talks about Reno and about his mix of autobiographical fiction, creativity and describing his experience [as a poor, queer man was a nice mix of genres]," Ferrando said.
AACC students joined the event as an extra credit opportunity for an English 101 class. 
Author Moll is pronounced that now he was an adjunct professor at Stevenson University who teaches creative writing techniques.