AACC alum gives speech on forgiveness at weekly bible study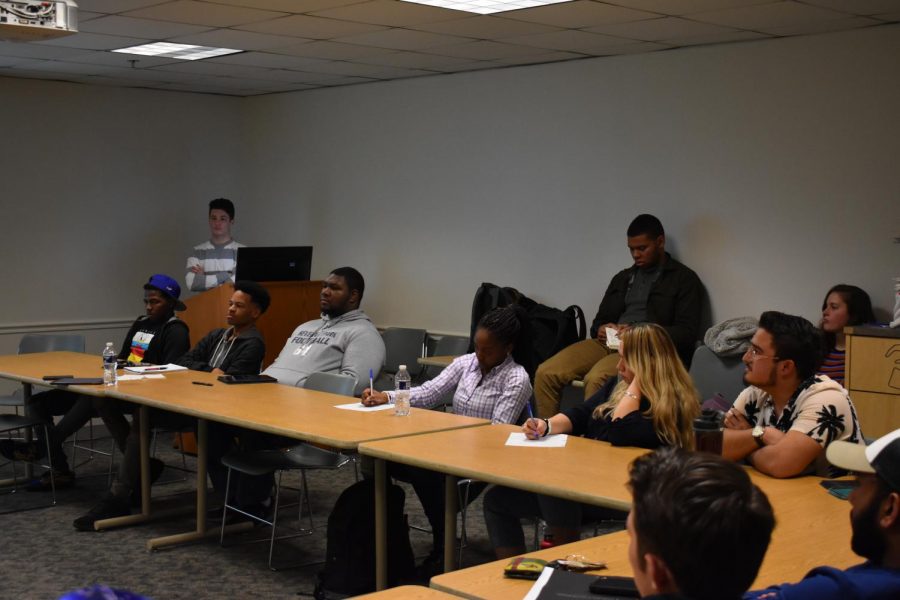 Carlton Galligan, Reporter
February 19, 2020
An AACC alumnus gave a speech based on forgiveness and healing at the Experience Apostolic Campus Ministries group on Wednesday.
Mike McGurk spoke to the club about a four-step process of forgiveness and why it's important in people's lives.
"Forgiveness is not an event it is a process," McGurk said.
McGurk said, in the first step of healing and forgiveness, to write out in detail what the person who hurt you did to you and how it made you feel.
Savannah Nielsen, a second-year transfer studies student, said she connected with McGurk's speech.
"I've definitely gone through things like that in my life," she said.
In the second step, McGurk said to forgive people who have hurt you for what they have done and ask God to forgive them.
"Forgiveness is one of the greatest qualities that God has given to man," McGurk said.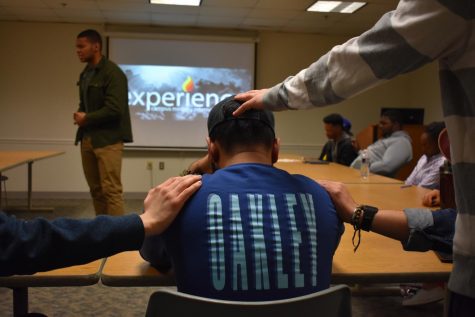 The third step McGurk talked about was to forgive yourself for the pain it caused and how it affected you.
McGurk said he thinks anger and not forgiving has created problems of depression and anxiety in this country, but by opening up to forgiveness we can heal.
And in the final step he said to "forgive God for allowing it to happen."
McGurk presented the four-step process of healing because it has helped him in his own life.
"My message to this campus is that if you want to spread love it starts with forgiving," McGurk concluded.
Club president Dillon Nielsen said they accept all religious backgrounds and denominations.
The club meets every Wednesday at 2 p.m. in SUN 102 to study the Bible, pray and play games, Nielsen said.
"Really we just like to study the Bible, that's all we like to focus on," Nielsen, a fourth-year architecture student, said. "There's so many religions out there, we just like to focus on having a relationship with God."
They also host outside events such as laser tag, bowling and plan to host a dodgeball tournament this semester, according to Nielsen.