Man charged with indecent exposure and trespassing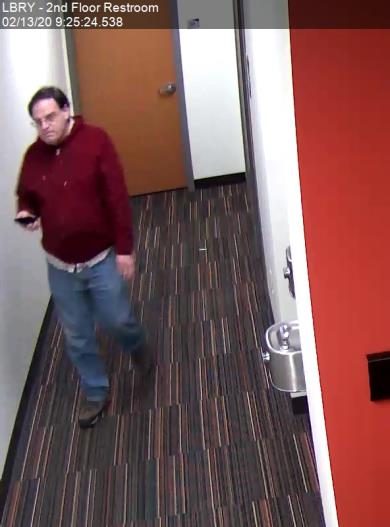 Police charged a man with indecent exposure and trespassing after being found masturbating in the men's bathroom on the second floor of Truxal Library, according to AACC's chief of police.
According to Chief Sean Kapfhammer a student using the bathroom turned around to see the man with his penis out, masturbating, at which point the student left the restroom.
"he became startled, as you would think he would, and he left and he reported the incident to us later that evening," Kapfhammer said.
Kapfhammer said police pulled camera footage showing the man walking into 18 bathrooms across campus.
"it was obvious he wasn't just in there to use the facilities," Kapfhammer said.
Kapfhammer said Sgt. Stephen Shepet recognized the man from years prior, when police caught him doing the same act.
After identifying the man Kapfhammer said police charged him with trespassing and indecent exposure, as well as serving him with trespass papers.
"We're going to have this case tried in the court, just to make sure that justice is done," Kapfhammer said.
Kapfhammer said if police see the man on campus again, he will immediately be arrested.
Students said they felt alarmed by the incident.
"We shouldn't have to walk in and see someone's penis out and them pleasuring themselves," first-year psychology student Justin Howell said.
"I mean, it's kind of gross," third-year social work student Shawnna Maddox said.
Kapfhammer said students should always be aware of their surroundings and reach out to campus police if they feel unsafe.
"If you see someone doing something like that report it to us immediately," Kapfhammer said. "It gives us a better chance of catching the person on the scene."
Kapfhammer said the "best way to reach [AACC police] is extension 1818."