American Institute of Architecture Students holds first meeting of the semester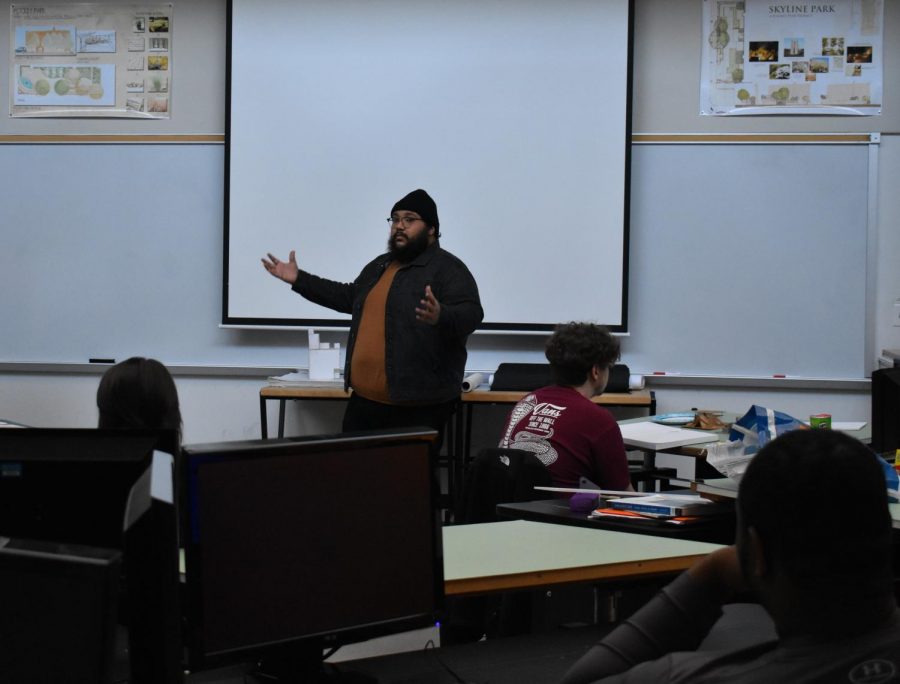 Ally Haslbeck, Reporter
February 17, 2020
AACC's chapter of the American Institute of Architecture Students welcomed new members to become organization leaders in an interest meeting on Monday.
AIAS chapter president Armando Martinez said he will graduate in May and would like to see interest in filling his spot.
"We are … introducing AIAS to newer members with hopes that they'll end up joining and taking over my position, [the treasurer's] position, and our secretary's position," Martinez said.
Josephine Ashley-Osuzoka, a second-year architecture student, said she officially joined the organization this semester.
"I just wanted to be part of the architecture community because I'm somebody who really doesn't go out and it would be nice to connect with people within the profession," Ashley-Osuzoka said.
At the meeting, students participated in what AIAS called a napkin sketch.
Students had five minutes to write architectural ideas on napkins.
Gabrielle Walls, a first-year architecture student also attended the meeting.
"So far it seems interesting, like a good resume builder, and something that would help me to do better in classes if we're actually going to work together and collaborate," Walls said.