Director for Office of Student Engagement leaves position
AACC's former director of Student Engagement reflected on his time at the school after he left to pursue his doctorate, leaving the college Friday.
Leon Thomas III said he left AACC to finish his studies.
"I'll be working on my dissertation," Thomas said. "I have less than eight months left, and so it's important to finish strong."
SGA member Will Kuethe, a fifth-year music student, said that while he would miss Thomas' presence, staff members often leave the office of Student Engagement.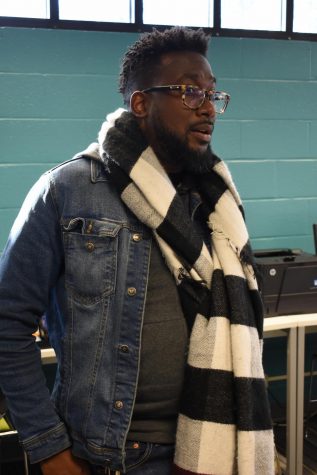 "I've been in Student Engagement for longer than everybody else that's been in Student Engagement," Kuethe said. "So, I'm kind of used to [people leaving Student Engagement] but a lot of the students are kind of freaking out."
Kuethe said the office will look to hire a replacement for Thomas.
"They're hiring, they're looking for new people and we're going get back on our feet soon," Kuethe said.
Kuethe said in the interim the SGA would experience some changes.
"We still have [staff members] that we can go to for purchasing and signing contracts and stuff," Kuethe said. "And we also have Dean Boykin. … They're going to be busy a lot of times that we need help so they might not be able to help us right away. That might be a struggle, but we have to just help each other."
Shane Wilson, a first-year administration student said Thomas performed well in his role.
"He seemed like he was managing a lot of requests and administration very well," Wilson said.
Thomas said he's enjoyed his time at AACC and will miss many colleagues.
"This has been an amazing place to work," Thomas said. "[I'll miss] all of my mentors [and my] connections with Dr. Boykin, with Ms. Janice Waltey, with Dr. Patterson, with Dr. Lindsey."
Kuethe said he's happy for Thomas.
"He's going to work on his doctorate and that's pretty cool," Kuethe said. "He said he might eventually come back to AACC, so I'm excited for Leon."
Thomas said he hopes students remember their time with him and make wise decisions.
For the students that I did have the opportunity to work with just remember everything that we … had the opportunity to experience, and the knowledge imparted and the opportunities given," Thomas said. "And for students I did not have the opportunity to connect with get involved, stay connected and make good choices."