AACC reacts to passing of Kobe Bryant
Students, athletes and coaches at AACC said on Monday they'll never forget former NBA legend Kobe Bryant.
On Sunday, the 41-year-old Bryant, his 13-year-old daughter Gianna and seven others died in a helicopter crash in Los Angeles, California.
Students said they saw Bryant as an icon in the sports world.
"I've always been a fan of basketball," Seth Harrison, a third-year transfer studies student said. "Kobe Bryant's been my favorite basketball player since as long as I can remember. He's the reason I love basketball."
Men's basketball coach Joe Snowden said he will remember Bryant's personal growth.
"Being a basketball guy like me, you see this as a tragedy," Snowden explained. "But you can say to yourself 'at least he matured before he left us.' From the earlier version of Kobe, to what we saw later, he matured a lot. And I think that really helped the game of basketball."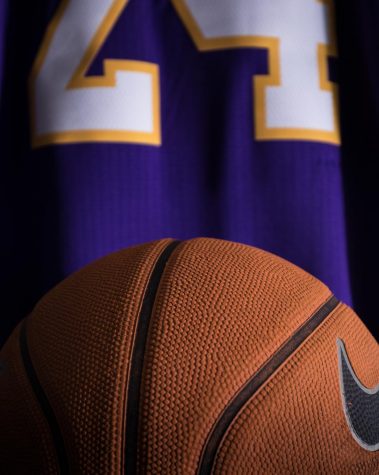 Trey Anderson, the coordinator for student athlete success at AACC, said Bryant had an even bigger impact off the court.
"As an athlete, he's like that golden standard … being an all-around player and mentor in the game of basketball," Anderson continued. "He's one of those guys who could translate wherever he went in the world and the game of basketball was how he translated."
"It's bigger than just scoring and passing," Anderson said. "It's about building a community, giving opportunities to people. … You see how people are influenced by someone of that magnitude."
Some students said the news of Bryant's passing has not sunk in in for them.
"I was speechless to be honest," said Giancarlo Lodevico, a 13th-year film arts student. "We just lost one of the greatest NBA players. … It's just sad."
"I just can't believe it," Women's basketball forward Autumn Foster-Fields, a second-year transfer studies student, said. "I'm still distraught about everything that's going on. I looked up to him, I grew up saying his name every time I made a shot."
Bryant spent all 20 years of his playing career with the Los Angeles Lakers, earning five NBA championships, 18 All-Star game selections and the Most Valuable Player award in 2008.