English 102 teachers choose special themes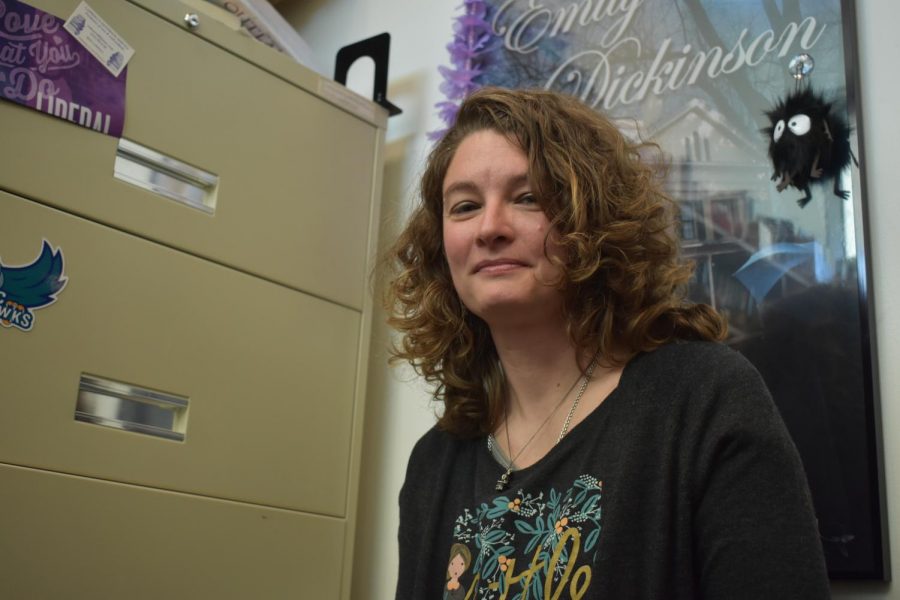 Some English 102 courses will focus on themes such as social justice, Woodstock and apartheid this semester.
This is the first semester AACC will offer English 102, which replaced English 112. English 101, which replaced English 111, debuted last semester.
More than 20 sections of English 102 will feature specific themes such as World War I, "creepy literature and ethics," illegal drugs, biraciality and ecofeminism. But several instructors will teach sections without themes, so students may choose.
However, the online and printed spring course catalogs do not identify sections of English 102 that feature themes.
Students can get this information by contacting an academic adviser or the professor teaching the class.
"Students can take something they are interested in taking," Dr. Candice Hill, a professor of English and course coordinator of academic research and writing, said. "It is easier to write about something that you like."
Dr. Danny Hoey, assistant dean for English, reading and communications, agreed.
"Students tend to do better in classes that they can relate to," he said.
"What's rich about this course is the variety of topics, and it is interesting to see what faculty choose to write about," professor Dave Meng, academic chair of the English Department, said.
Meng urged students to investigate themes that may interest them before registering for English 102.
Hill said each instructor has the option to identify a theme for English 102. The English Department approves the themes.
She said future editions of the online course catalog will identify English 102 sections with themes.
Hoey said the themes will return during future semesters.
Students called the themes "interesting."
"I think it'll be interesting," said second-year transfer studies student Judy Reier. "Instead of having the same basic English course you get something a little different."
Fifth-year general studies student Paul Pope agreed.
"That could be really creative and challenging and I bet it keeps it really interesting for the professor," Pope said. "It gives the professor flexibility to teach more topical stuff as well as older classical stuff."
Some additional English 102 themes are: democracy; rebellion/politics/revenge; magic and witchcraft in classical Greece and Rome; decision-making; and leadership.