AACC may plan to expand food pantries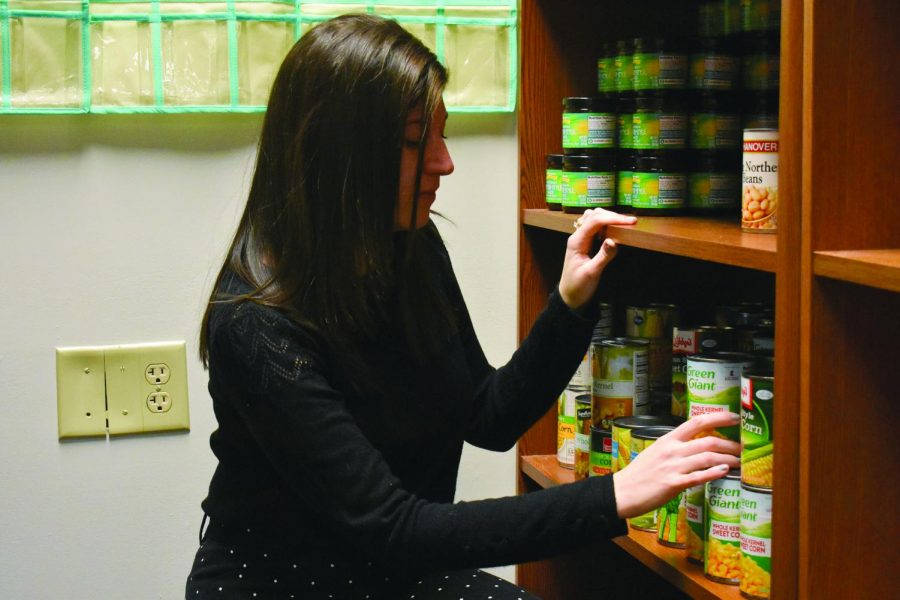 AACC's new basic needs coordinator said in January she plans to expand AACC's food pantries.
In addition, Caitlin Silver, who filled the newly created position in November, said she would like to offer financial literacy education to students receiving assistance through AACC's HelpLink grant.
HelpLink offers up to $300 in emergency support to students facing financial difficulties.
"I want to expand our services to make sure that it's a little bit more equitable across all three campuses," Silver said. "Right now we don't have a pantry at Arundel Mills. I'd like to see us build one there. I would like to see us expand our hours at Glen Burnie."
The food pantries might, in the future, stock donated clothes for students to wear to interviews, and personal hygiene items like soap and tampons.
"I would love to see us offer additional things besides food," Silver said, "things that are difficult to get but we don't always consider that they're hard to get."
"She's a great asset in adding value to the number of services and the types of services we are able to offer students across all three campuses," said Leon Thomas III, the director for the Office of Student Engagement, where Silver works.
He said Silver will spend time at all three of AACC's campuses: Arundel Mills, Glen Burnie Town Center and Arnold.
Immanuel Patton, a second-year business management and entrepreneurship student who works with Silver in the pantry, said she's been an asset to the team.
"She's helpful, she's mindful [and] she looks out for her teammates," Patton said.
Fellow pantry worker Tiffany Gaudreault, a second-year medical lab technician student, said Silver is a kind and hardworking team member.
"She's definitely filled a need, but she's also brought just a really great positive energy to the office," Gaudreault said.
Silver said she hopes to see students use the resources available to them.
"I want students to know that there shouldn't be any stigma attached to these things," Silver said. "So even though it can be hard to ask for help, that's literally why I exist. So please feel free if you're feeling like you need a little bit of assistance or you just want to come vent to me. Come in, talk to me and let's see how I can support you."