Dogs help with finals stress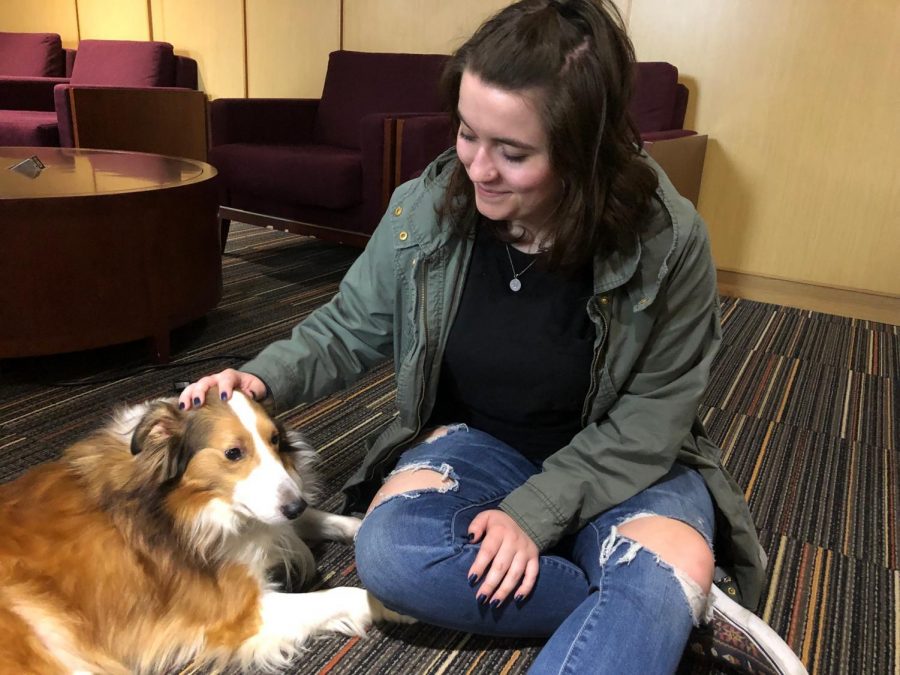 Therapy dogs visited AACC on Monday and gave cuddles and kisses to students to calm them down before finals week.
The club Active Minds at AACC hosted the event with Fidos for Freedom, a nonprofit organization that brought six therapy dogs.
"It's always a really big hit," Active Minds President Ciara Winters said. "It's good to have these kind of events where people can come and just let loose for a little bit with the dogs."
Winters said students light up when they see the therapy dogs.
"It's nice seeing everybody … happy when we have the dogs come on campus," Winters said.
Students said they enjoyed petting the dogs.
"I support [the event] one hundred percent," Gabrielle Peters, a second-year transfer studies student, said. "I'm glad that they have these opportunities for school … because finals is clearly a very stressful time for everyone."
However, Peters said she wished the school held the event closer to finals.
"It's so great," second-year visual arts student Samantha Kent said, adding the dogs were "so cute and so loving."
The club hosted Fidos for Finals in the Fireside Lounge in the library.