AACC students teach visiting children on Science Night
AACC hosted its annual science night in November to spark the community's interest in STEM.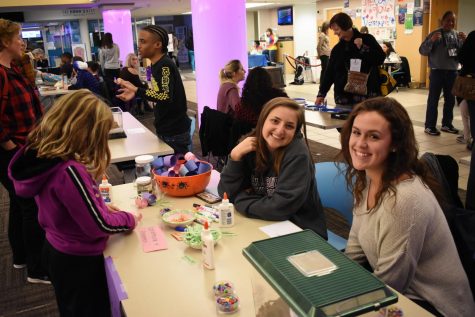 The event is geared mainly toward children, who are able to participate in experiments. They were also able to watch faculty perform experiments during a live show.
AACC students led the experiments children participated in.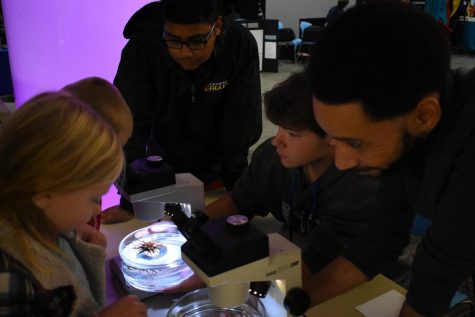 "We're here with the Earth Science club," Erin Hammer, a second-year Environmental Science student said. "I'm not necessarily thoroughly active because my classes interfere but I definitely love being a part of Earth Science events and just science events and teach people about how the Earth works."
"… It's a good chance to pass on what you've learned," Skyler Casper, a Third-year Pre-Med student said. "At the same time practice what you've learned. It's a good way to volunteer and give back."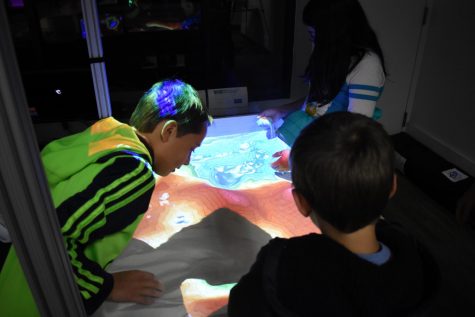 "This event is hosted for public outreach to get kids of all ages motivated and interested in STEM," Dr. Santorelli, the Associate Professor of Physical Science said. "I think it's very important for the younger person to come to work with the volunteers and see the demonstrations occurring at the big shows. To spark interest, to spark really a liking of science, so that later one maybe when they're more interested in figuring out what they want to do career wise. They will get further into that and remember their experiences at an event like this."