AACC professor publishes second book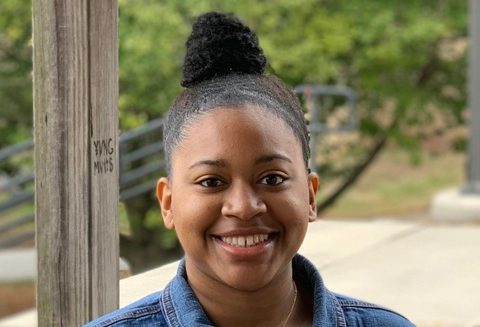 A gender and sexuality studies professor published her second book on Nov. 1, which features both students and faculty from AACC.
Heather Rellihan said she and other women's and gender studies professors felt inspired by their students, and this is why she wanted to include them in her book, "Theory and Praxis: Women's and Gender Studies"
"We wanted to include sections that highlighted the students' experience in … [women's and gender studies] classes and what the students are accomplishing," Rellihan said.
Second-year gender and sexuality studies student Prnaya Green, who Rellihan interviewed for the book, said these classes are "way more important than people realize because they fill in so many gaps about the stuff that our parents and our school systems and our families should have taught us but didn't."
For instance, Green said she never realized how LGBTQ and black struggles parallel closely.
"If I had known that, I probably would have been a queer rights activist way sooner," Green said.
Dr. Richard Otten, an adjunct instructor, and English professor Grace Sikorski, two AACC faculty members, also contributed to the book.
Rellihan said the book is partly about "how important women and gender studies classes are at community colleges."
Rellihan said these classes are important to help students understand power and privilege in society.
"It's particularly important for community college students," Rellihan said. "Because community colleges as institutions have less power and privilege. … Four-year institutions are often considered to be more prestigious or to have more status."
Rellihan explained how historically, community college students come from underserved and less privileged backgrounds.
"For example, community colleges have higher rates of working-class students," Rellihan explained.
But Rellihan said what inspired the book was wanting to share ideas with people who cannot attend the National Women's Studies Association Conference every year, where teachers can share ideas and inspiration.
Rellihan said she found the meetings with her colleagues "fruitful," and wanted to share ideas with a wider audience.
Rellihan co-edited "Theory and Praxis: Women's and Gender Studies" with Genevieve Carminati, an English professor at Montgomery college.