Students lead drag show for charity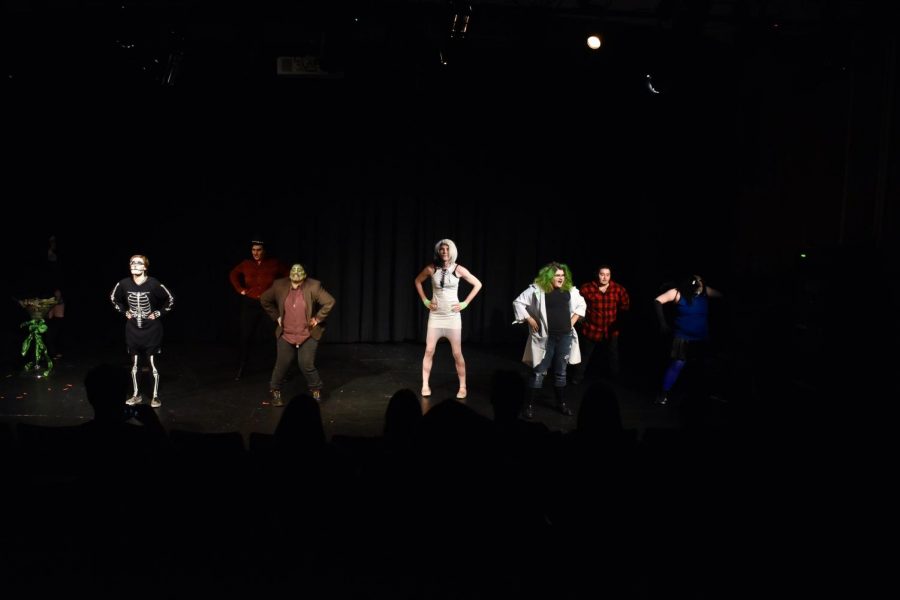 Students dressed in drag for charity on Friday, performing in a Halloween-themed show.
All proceeds—$519—went to the Trevor Project, which seeks to prevent suicide among LGBTQ youth.
"I just want people to know it's important that we're represented as the LGBTQ community," GSA President Erica Romero said. "And that people should research the Trevor Project and donate to it."
During the show, drag kings and queens lip-synched to songs such as "Radioactive" by Imagine Dragons and "Creature" by BONES UK. Performers danced and moved throughout the aisles in HUM 112 while audience members handed them cash.
"I really like just coming up with ideas," Fanta Nickerson, a third-year secondary English education student, said about performing in the drag show as a Bride of Frankenstein. "I was more of a muse than an artist. Which is also kind of the best thing."
The show closed with all seven performers dancing to "The Time Warp," a song from the "The Rocky Horror Picture Show," in a blur of fur, tights and makeup.
"The best part is definitely the final performance," Romero said.
Romero and Nickerson performed under the stage names of Alec Tricity and Fantasia, respectively.