Students say they plan to vote in 2020 election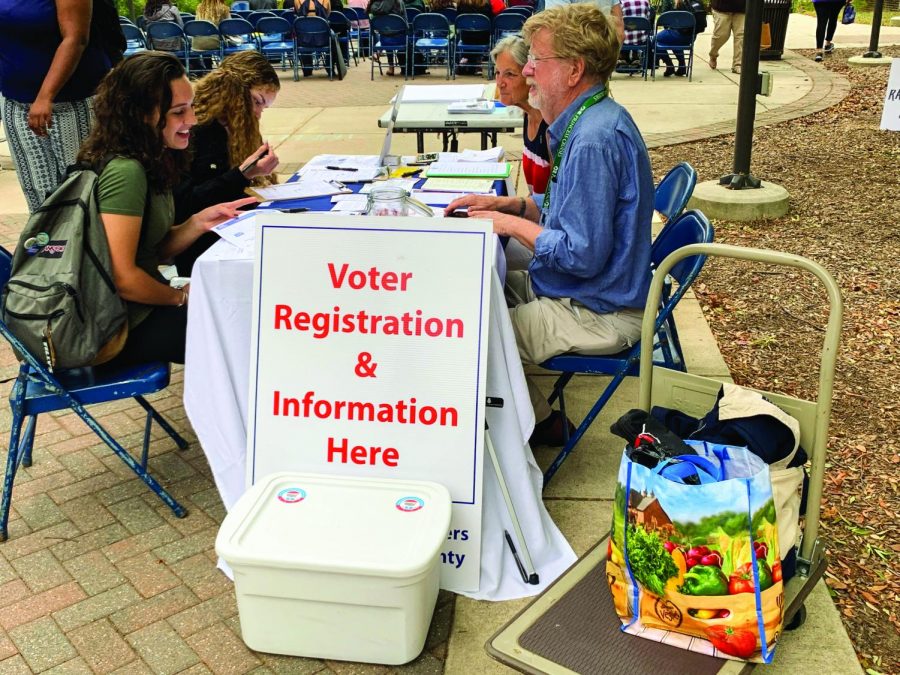 AACC students said in October they plan to vote in the 2020 presidential election.
While nine students said they plan to vote for Democratic Sen. Bernie Sanders, more than half who participated in the 50-person poll said they don't know which candidate they will support.
"I'm a little torn right now," Kelly Quick, a sixth-year nursing student, said. "I'm not really leaning either way."
Twenty-two candidates are running for president, including three Republicans and 19 Democrats.
Debates among Democratic presidential candidates began in June. The latest debate—the fourth of 12, was on Oct. 15.
The Republicans have not scheduled any debates. President Donald Trump said he will not participate in debates this election cycle.
"There's a lot of anxiety around it, and stress," McKenzie Maynard, a third-year psychology student, said about the elections.
But another student said she is looking forward to Election Day on Nov. 3, 2020.
"I think it needs to come up faster, because I don't like the current president and I want a new one," second-year transfer studies student Fiona Ward said.
Two students in the poll said they might vote for Trump.
"I support Donald Trump because he's doing a really great job in office right now," Gavin Sullivan, a second-year transfer studies student, said. "In his four years we've hit record-low unemployment."