Culinary students sell cookies and drinks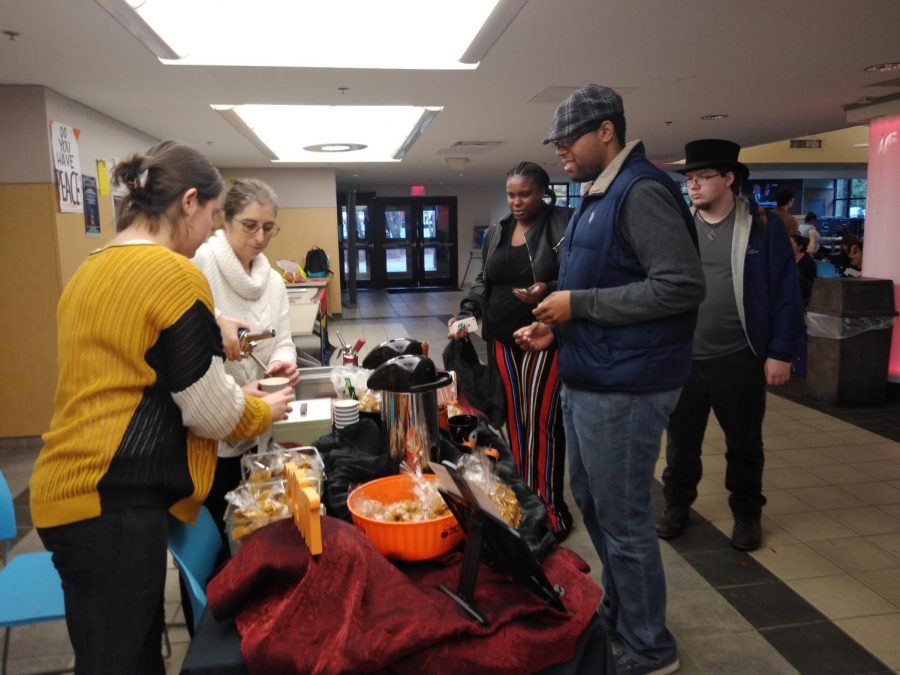 The AACC Culinary Club sold cookies and drinks in the SUN Dining Hall on Thursday. 
They sold pumpkin spice cookies and spiced caramel leche. The proceeds went toward supporting the Culinary Club. 
"We just like to bake stuff and show the community what we are actually about," treasurer of the Culinary Club Rebecca Shavatt said. "What we can make, what we can do." 
Students said they enjoyed the refreshments. 
"It was so good," third-year studio arts student Erica Romero said about the spiced caramel leche, going on to explain that it "tastes like liquid pumpkin pie." 
"The cookies are light and fluffy and squishy and I love them," Jack Amann, a second-year psychology student, said.