Speaker helps creative entrepreneurs file taxes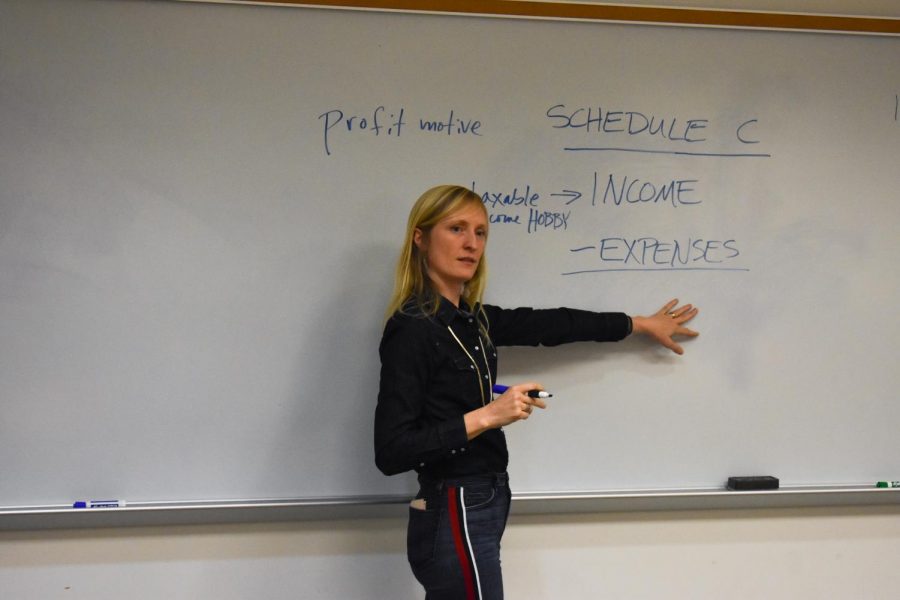 A speaker explained to AACC students and faculty on Wednesday how creative entrepreneurs can avoid being stereotyped by the IRS as starving artists when filing their taxes.
During her talk, Cole said she felt the starving artist stereotype is untrue and gave creative entrepreneurs advice about how to avoid this label.
"I hate that stereotype," Cole said. "I think it sets up a poverty mentality and a sort of low expectation that … doesn't need to exist."
Cole said not keeping detailed records and missing deadlines for tax forms can make artists appear unprofessional.
Cole suggested methods to appear more professional, such as maintaining an updated website, tracking how much time entrepreneurs spend on each work-related task and keeping personal and business bank accounts separate when filing taxes.
Students said they found the talk helpful.
"The event was a lot of fun," second-year transfer studies student Daniel Levy said. "I really enjoyed it. … It was a very practical event."
"I thought the event was very helpful for independent artists," non-degree seeking student Erica Szymanski said. "It really had a lot of takeaways that I can apply to my own business."
The Entrepreneurial Studies Institute hosted the event.