Men's XC is 2 players short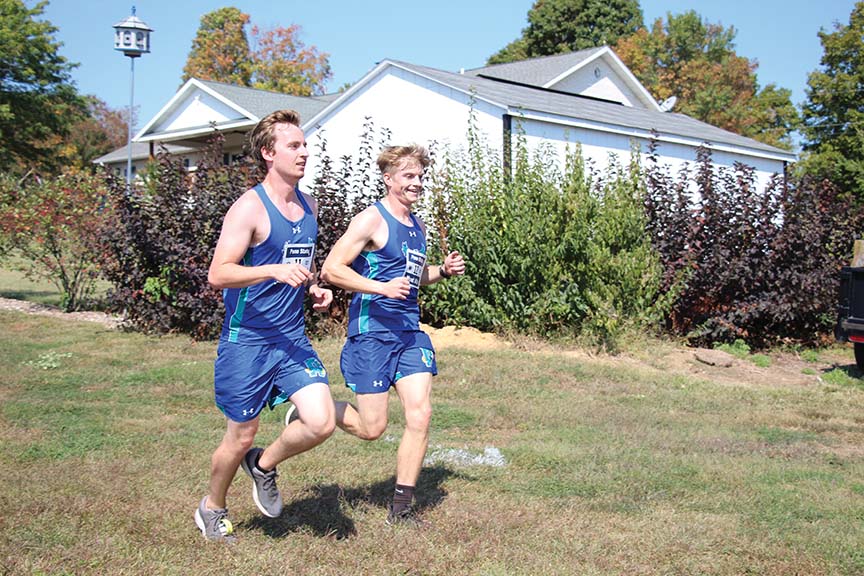 Connor Shaw, Reporter
October 1, 2019
Three runners have joined AACC Men's Cross- Country this year, but the Riverhawks are still two athletes short to participate as a team in National Junior College Athletic Association meets.
Still, Coach Keith Bigelow said the three athletes will participate in the meets as individuals. And he said he will continue to recruit players for future teams with the hope that more runners will come out.
"I still think that there's a complete program out there in the halls … of Anne Arundel Community College," Bigelow said. "It's just a matter of finding them."
He added, "There's a whole handful of reasons why people don't [join the team]."
Bigelow said both Men's and Women's Cross-Country disbanded about 10 years ago. The women's team restarted a few years ago, but the men's did not.
Interest in Men's Cross-Country among students was high this year, Bigelow said, so AACC brought the sport back.
"I'm actually looking forward to going back to Salisbury and running that course again," said Brendan Quinn, a first-year health fitness and exercise science student, "to see how much I've improved in October. I think that's the one I'm looking most forward to."
To qualify for the team, runners must be full-time students, meet a minimum GPA requirement from the NJCAA, and have a recent physical exam.
"Anybody can do well [academically] if they're not playing sports," Quinn said. "There's really no excuse [for having bad grades], and there still isn't an excuse even if you're playing sports."
Bigelow said he is spreading the word about the team.
"We participate in all the student fairs," Bigelow said. "One of us from the Athletic Department [who is] promoting all our programs is there at every one of the orientation sessions with the parents and the students."