Students to pitch big ideas for ESI contest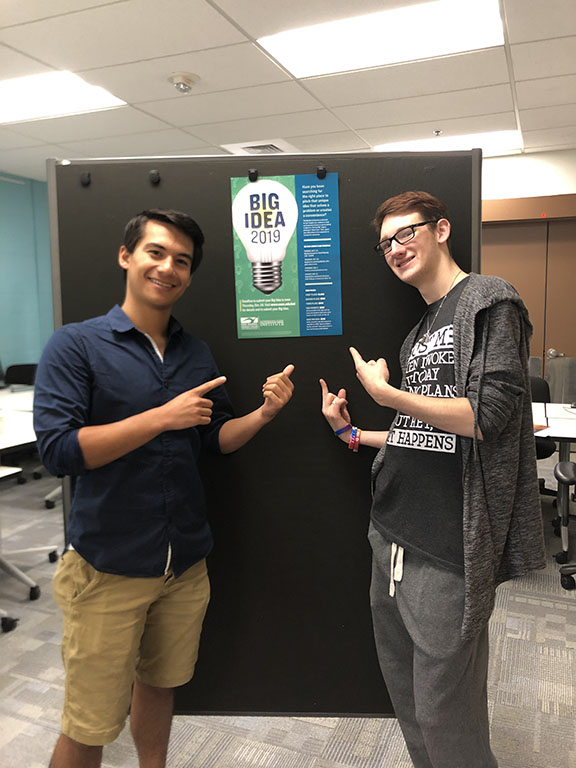 James Robinson, Reporter
October 1, 2019
The AACC Entrepreneurial Studies Institute will hold its Big Idea competition on Nov. 12 for students and faculty members who want to pitch their business ideas for cash prizes.
"Everybody has an idea," ESI adviser Stephanie Goldenberg said. "You need to be talking about your idea."
Goldenberg said contestants can compete with an "AACC idea" in a category for pitches that could benefit the college. Students who compete in that category need a staff or faculty member on their team.
"Last year was the first inaugural year of the AACC category," said Entrepreneurs Club Vice President Daniel Levy, a second-year business transfer studies student. "If you have an idea directly impacting AACC … you can win money for your idea."
Second-year entrepreneurial and small business management student Megan Rudy participated in the Big Idea event last year with a car rental service idea.
Rudy said ideas from teachers and other students helped her during the competition.
"Before [students] enter the competition they can talk to people in the Hatchery and then they can get feedback on how to critique their video or what to do to improve their business," Rudy said.
The Hatchery is a room in Careers that students can use while they're starting up their businesses.
Students must submit ideas by Oct. 24. ESI will hold coaching workshops on Oct. 8 at 3:30 p.m. and Oct. 9 at 4 p.m. in Careers 346.