VB team eyes winning term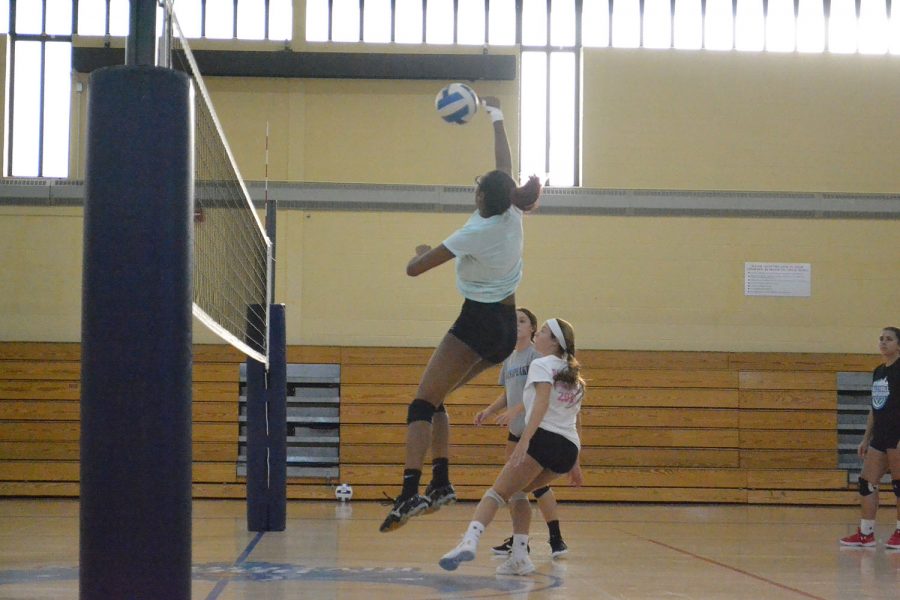 AACC Volleyball players said they are preparing for the fall season with communication and connectedness in mind.
The team concluded last season with a 6-14 record, losing in the NJCAA Division III Region 20 championship game 3-1 to Butler County Community College.
New head coach Tatiana Cooper said the team has the talent for a successful postseason run. "I don't see why we wouldn't make it into [the] playoff[s] or even finals," Cooper said.
Cooper said chemistry and communication will be key for success in the season. "I think that my girls have really good chemistry," Cooper said. "As long as they have effective communication we should really go far."
Players echoed the coach's sentiments, including second-year nursing student Tara Gabrielsen, who plays libero. "We all have good chemistry on the court," Gabrielsen said. "One thing we need to focus on is communication."
Outside hitter Karen Bautista, a first-year athletic training student, praised the team, saying her teammates' communication is a strength. "Everyone's really good here," Bautista said.
"We definitely had some weaknesses last season, but I feel like we can improve upon them this upcoming season," Gabrielsen said.
The team's season starts Aug. 27 at Allegany College.