Players express hope for success this year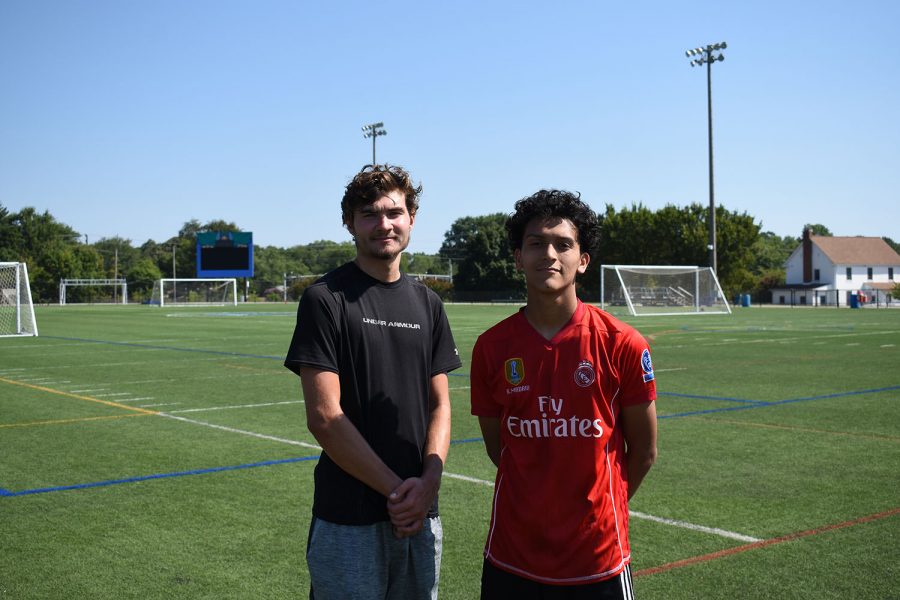 AACC Men's Soccer players said in August they feel confident about the upcoming season.
The team ended last year with an 8-5-1 record. The season culminated with a loss in the NJCAA Division III Region 20 Tournament championship game, losing 2-1 to Howard Community College.
"We came very close to winning the region," head coach Nick Cosentino said. "I think if we were at full strength and the ball bounced a different way, I think we would have won the game."
Returning second-year defender Cole Switzer said he felt "sad and happy at the same time. We had a good season; we lost in the finals, but we're going to come back better this year."
Second-year accounting student Angel Calderon, a returning midfielder, agreed. "Last season was good. We got locked out in the end, but it was really something special," Calderon said.
Switzer and Calderon said they feel enthusiastic about the upcoming season. "[I'm] pretty excited," Calderon said. "I think we'll do good."
"I think we should be really good again this year," Switzer said. "We got a lot of good, skill[ed] players coming out, a lot of good freshmen, a couple returners. We should have a lot of good leadership and we should be able to … go to nationals."
The team started its season Aug. 19 at Salisbury University. The first home game is coming Sept. 6 against Community College of Baltimore County Essex at 5 p.m.