Athletes aim for unity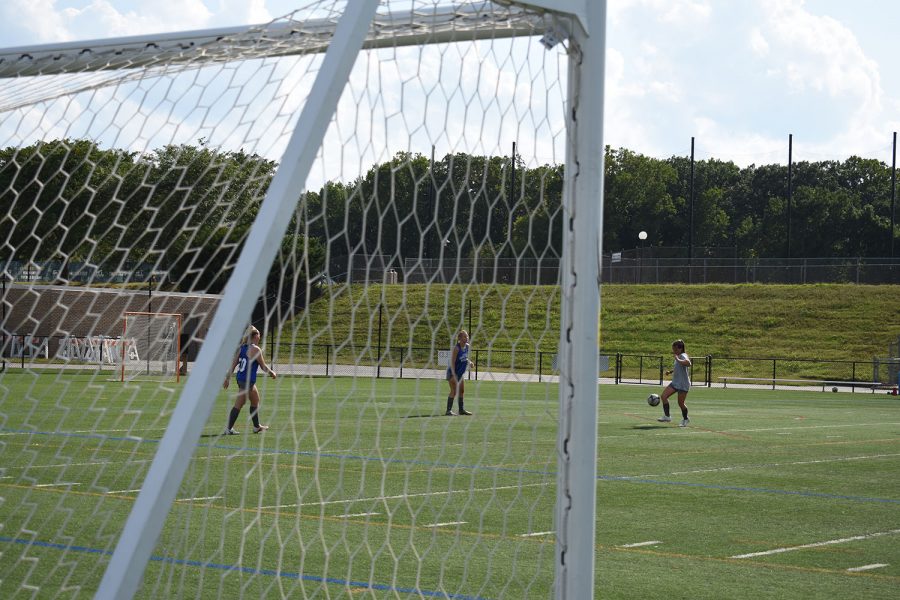 AACC Women's Soccer players said they expect their team to be more unified this season than last, when they finished the year with six wins and six losses.
The Riverhawks ended last season as one of three teams to qualify for the National Junior College Athletic Association's Region 20 Tournament, but lost 1-0 to the Howard Community College Dragons in the semi-final game. Howard went on to win the regional championship.
Head coach Karin Victorio said she noted a lack of unity last season. "We didn't gel as well as we could have," Victorio said.
Victorio praised last season's players, but said she has loftier goals for this fall. "We had a good run; we went to regionals, and this year our goal is to get beyond regionals," Victorio said.
Players returning from last year include defender and captain Alessandra Gargano, midfielder Hannah Hopkins, forward Aileen Rivera Cubero and forward Sudy Choc Ramirez.
Ramirez, a second-year nursing student, said this season's challenges include "getting to know each other a little bit more and getting comfortable with teammates."
Victorio also expressed confidence. "The chemistry already feels good," Victorio said.
Gargano, a second-year business communications student, noted she hopes for continued success. "I want to go to nationals," Gargano said.
Victorio said students can still try out for the team. "It's not too late," Victorio said.
The Riverhawks started their season Aug. 21, visiting the Salisbury University Sea Gulls. The team's first home game is Aug. 29 against Union County College.