New assistant deans start jobs in summer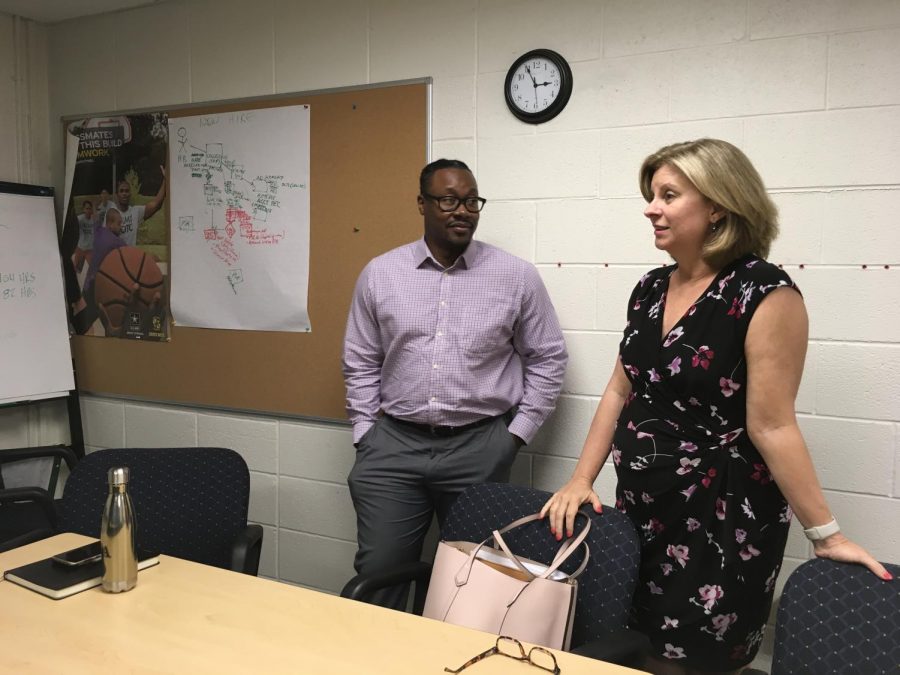 AACC's 10 new assistant deans started their jobs on July 1, including five who worked at the school before applying for the newly created position.
All of the college's top candidates accepted the jobs.
Last August, Vice President for Learning Michael Gavin announced the college planned to do away with the position of department chair and bring in assistant deans to cover their duties and more. After some faculty objected to the loss of the position, 34 departments retained or got chairs.
The college advertised nationally for candidates for the assistant dean jobs.
"We spent a lot of time last year making sure that from the job advertisement [and] through the hiring process … to get the best possible candidates that we could," Gavin said. "It was a very intentional and thoughtful search process."
Dr. Kirsten Casey, the new assistant dean of science, said she looks forward to helping faculty "shine."
Stacy Korbelak, assistant dean of business, economics and entrepreneurial studies, said the best part of her job will be to "mentor and support faculty."
Gavin predicted the assistant deans will ease some distractions from faculty.
"The fact that the faculty member is going to be able to focus on teaching is how we think the assistant deans are going to help the most for students," Gavin added.
Assistant deans will handle student complaints and plagiarism cases, help make course schedules accessible, assess curricula, keep academic programs up to date, support the dean and supervise faculty.
They are also responsible for budget and project management.
"I wanted to be an administrator so that I could effect change on a larger level," Assistant Dean of English, Literacy and Communications Danny Hoey said. "I wanted to work where I could make sure students were getting the best quality … and Anne Arundel really offered the space to help students be better."
Gavin said he feels good about the newly created position of assistant dean.
"I feel like we're in a very good place for the next couple years here," Gavin said.