Ceramics prof to retire from AACC, keep up art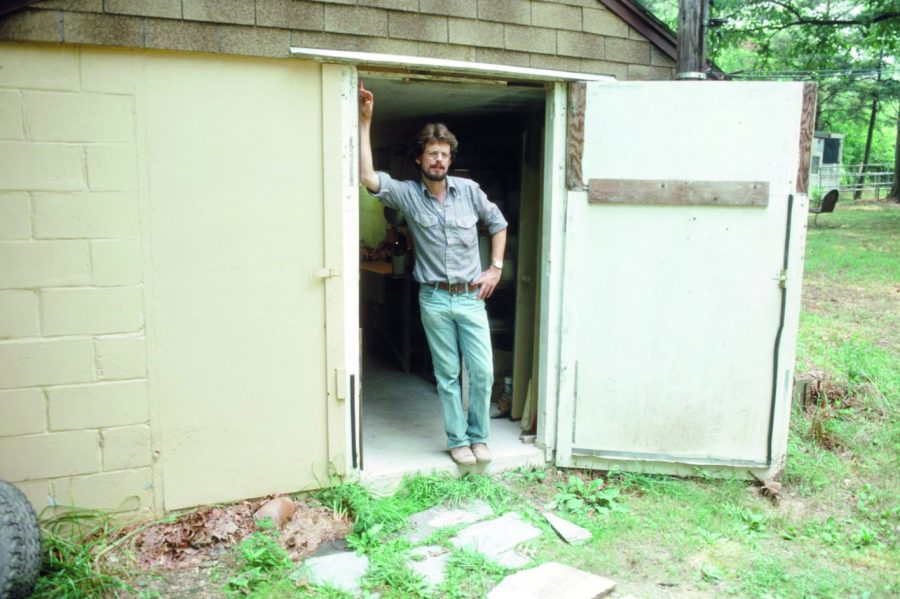 A long-time ceramics professor who plans to retire this spring won the first annual Christine Storck Leadership Legacy Award in April.
The Student Government Association gave the award to Rick Malmgren, who has taught at AACC since 2001, to commemorate his years of teaching excellence.
Christine Storck was the director of student engagement at AACC for more than 30 years before she retired last spring.
"The award is given to a faculty member who demonstrates her commitment to student engagement and demonstrates the college values of diversity, equity and inclusion," Student Government Association President Jacob Smith said.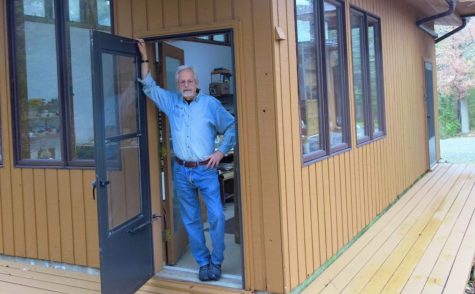 Malmgren, who has spent a lifetime working with clay, said he plans to continue to grow as an artist after retirement.
The art professor, who has a master of fine arts degree in ceramics, said he "found a part of myself that I hadn't seen before" when he began teaching art part-time at St. John's College in Annapolis in 1990. "I was taking this personal experience, all that I had seen in the studio, and then sharing it with people who were eager to learn. I fell in love with it."
Malmgren said as a teacher, he felt like he was making a difference in his students' lives.
"Every region in the world has clay," he explained. "If you walk down to any of the creeks and streams and grab a handful, it's either going to be sand or clay. … In order to complete the process, instruction was needed to learn the technique. So, someone needed to pass to another person, 'Here's how you form and here's how you fire.'"
But Malmgren said he teaches more than the technical aspects of ceramics.
"Most of what the students do they knew before they came into the classroom," he said. "My role is to help guide them around. They know how clay moves and what they want to make in the world. It's just the times when you run into that block that someone can be there and guide you around. That comes from paying attention."
Malmgren was inspired to become a ceramicist by his mother, who became a potter at age 40, when he was 10, and by a college girlfriend, who was taking a pottery class.
"I said, 'Let's go work in my mother's pottery studio in the basement,'" he recalled, "and I loved it."
Malmgren said from then on, he used the skills he learned from watching his mother make pottery to start his own artistic journey with the medium.
"I had been sitting and watching my mom do it all those years," he said. "And it was just intuitive, deep education that felt very natural. So, at 20 I took my first pottery class. I was 27 when I got my master's degree."
With his degree, Malmgren married his love of ceramics with a teaching career.