Naptown Jazz Kids, AACC host German youth orchestra
Jazz players from Frankfurt, Germany performed smooth, rhythmic tunes for AACC students tonight in the Humanities building.
Naptown Jazz Kids, an organization designed to preserve and promote jazz music in Annapolis, partnered with AACC to host The Phoenix Foundation Youth Band, a German youth jazz orchestra.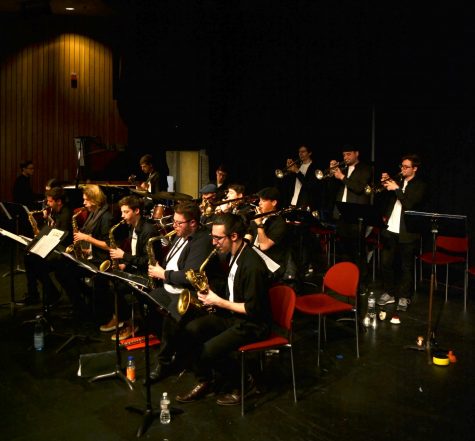 "[Jazz] is a music that is built on a pillar of self-expression," Steve Fidyk, founder of Naptown Jazz Kids, said. "The interpretation might be completely different based upon how the band was feeling, the mood we were in, and our individual interpretation and experience."
The German band members are touring universities along the East Coast. Some schools include Temple University and Queens College.
The twenty players ranged from ages eighteen through twenty-three.
"[Jazz] means everything to me," trombonist Lars Schuster said. "It's the music I love, it's the music I make. It's basically the most important thing in my life."
The performance featured instruments such as the drums, guitar, saxophone, trombone and trumpets.
"It's a way to connect to people who maybe don't speak the same language but listen to the same music,"  trombonist Evgeny Lorlick said. "Through jazz you can express yourself in a way you like to."
Germany has sixteen states, each with its own star jazz ensemble.
Tonight's band was from Rhineland-Palatinate, a German state located in southwest Germany which borders France and Belgium.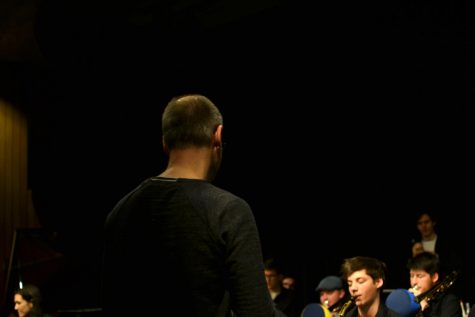 "I like the rhythm and the articulation," Frank Reichert, the band director said. "[Jazz] sounds light but it is complex and it is emotional."
Naptown Jazz Kids are also hosting a week-long day camp at AACC from June 24 – June 28 that offers a variety of jazz classes for rising 6th – 12th graders.
More information can be found on Naptown Jazz Kids' website, https://www.naptownjazzkids.org
For students looking to attend other jazz events, AACC is hosting the Tom Lagana Group on April 27 at 2 p.m. in the CADE building.
Chance Ihoema