Entrepreneurs vie for $100,000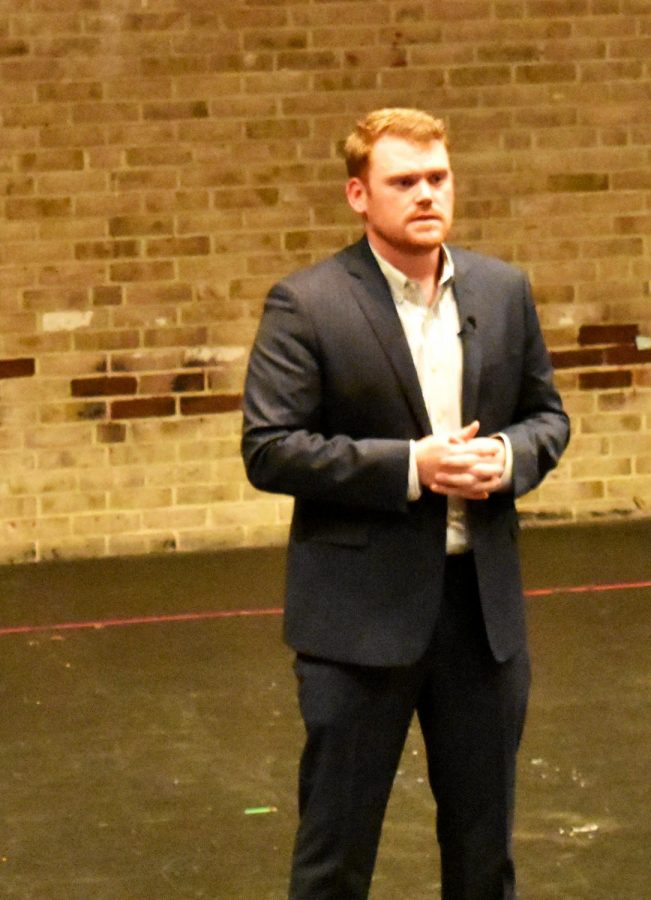 Reese Levin, Reporter
March 1, 2019
The AACC Entrepreneurial Studies Institute in February hosted a kickoff event for students interested in entering the group's $100,000 Business Pitch Competition.
The competition is open to all AACC students and offers scholarships, mentoring and funds to help grow businesses.
To compete, participants need a business plan of less than 10 pages and a business pitch of up to two minutes.
Judges who score the business plans will look for ideas that appear to be feasible; plans for generating income; a well-written resume; and evidence that team members have the necessary skills and experience to start the business.
At the kickoff, Andrew Carlson, a Capital One business banker, offered students advice on how to become a finalist and possibly win the competition.
"What we're looking for in this competition and really any business is: Get really good at one thing first [and] know it inside and out," Carlson said.
Professor Stephanie Goldenberg, the chair of the competition and organizer of the event, listed resources that students have access to.
"We have accounting professionals, bankers and people who have been in business and advise businesses and they are there to give [students] practical, free advice," Goldenberg said.
First-time participant Erica Szymanski, a Severna Park high school senior who takes classes at AACC, recognized the opportunity.
"I am really passionate about entrepreneurship," she said.
During her freshman year of high school, Szymanski won a Ratcliffe Scholarship at an AACC-sponsored business pitch contest, which allowed her to take the classes required for an Entrepreneurship Certificate at AACC.