Journalists cover live shooting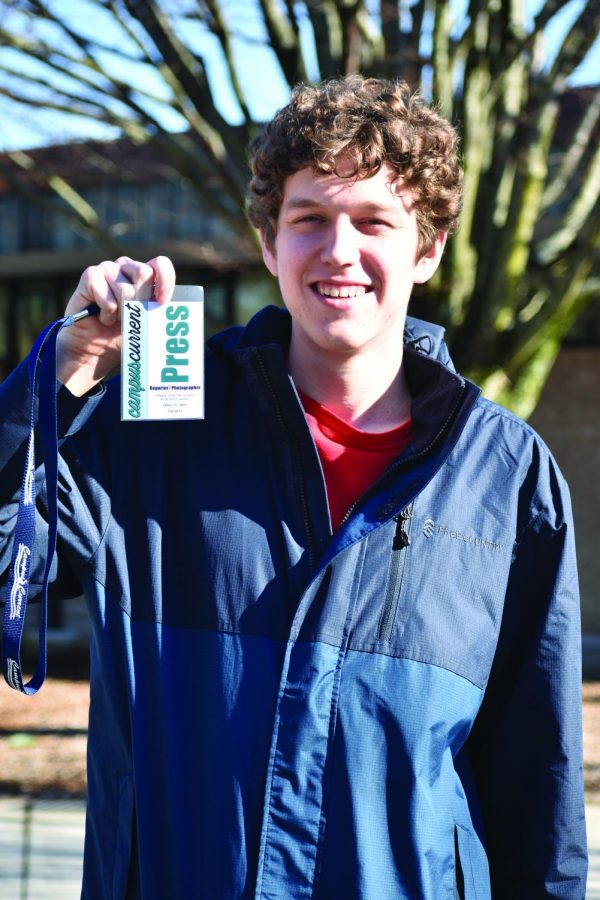 Campus Current Multimedia Editor Daniel Nickerson was working a Saturday shift at Medieval Times at Arundel Mills on Feb. 16, when his manager rushed employees into the kitchen and told them to stay there.
Nickerson didn't stay there for long.
Once he realized that store managers all over the mall had corralled their employees to safety after hearing reports of a shooting outside, Nickerson said, his journalistic instincts kicked in.
"It was a crazy situation," Nickerson said. "But I knew that I had to immediately start gathering whatever information I could for this story."
AACC has a classroom building near the mall. It was closed for the night by the time the shooting occurred shortly before 8 p.m.
After his shift taking souvenir photos of Medieval Times customers ended, Nickerson, a fifth-year web and graphic design student, called classmates he knew who worked at the mall and pushed the story out on Campus Current's website and social media.
Campus Current Technology Editor Alex Fregger helped.
"I was at my desk [at home in Crofton] writing another article that was due at midnight, when all of a sudden Daniel Nickerson calls me," Fregger said.
"And he's like, 'Hey, did you hear what happened? I'm working at Arundel Mills and this is all crazy,'" Fregger said. "'We need to talk to some cops. We need to figure this out.'"
Fregger got on the phone and interviewed AACC Officer Don Medtart. "From there we really tried to figure out what was going on," Fregger said.
Campus Current was among the first media outlets in the area to publish information about the shooting.
"It was so inspiring. … They took the initiative to educate the public," Campus Current Editor Alexandra Radovic said.