New academic adviser adds daily study halls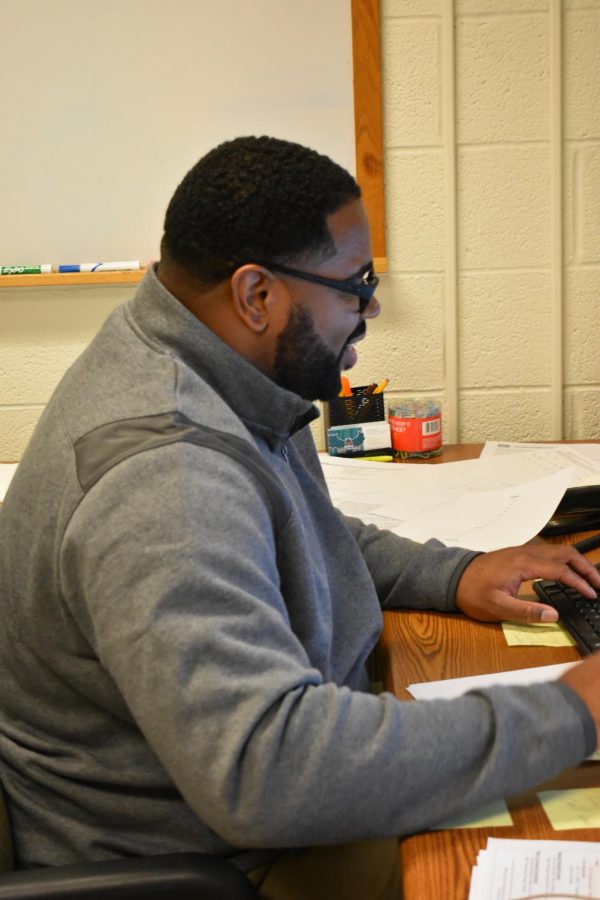 AACC has created a position for an adviser who will work solely with student athletes.
The adviser, Trey Anderson, a former Delaware State University and Coppin State student athletic adviser, became AACC's first-ever student athlete success coordinator in October.
"Personally, I wanted to make the jump from [the National Collegiate Athletic Association] to junior college," Anderson said. "I felt it would be a little more challenging. Someone with my … experience would be beneficial to that level of athlete."
After playing college football at Norwich University in Vermont, Anderson attended Coppin State College in Baltimore, where he received his bachelor's degree. He earned his master's from Delaware State. He also served in the National Guard.
"Seeing how many issues would arise with junior college transfers while at the Division I level," Anderson said, "I saw an opportunity to reach out to one institution and help it grow and expand."
Anderson plans to require student athletes to attend daily study halls.
"Without a doubt, the addition of Trey Anderson to the Athletic Department will benefit student athletes and their families," Men's Lacrosse coach Joe Stanilaus said. "The addition will also assist head coaches and their staffs to all be on the same page in regard to acquiring, as well as keeping and graduating, student athletes."
Anderson said he will start a Student Athlete Advisory Council.
One student athlete from each team will act as a link between administration and student athletes and help organize community events.
"The Student Athlete Advisory Council is a great idea and connects the players and the school," second-year Men's Lacrosse player James Dipietro Jr. said.