'Last Chance U' celeb to speak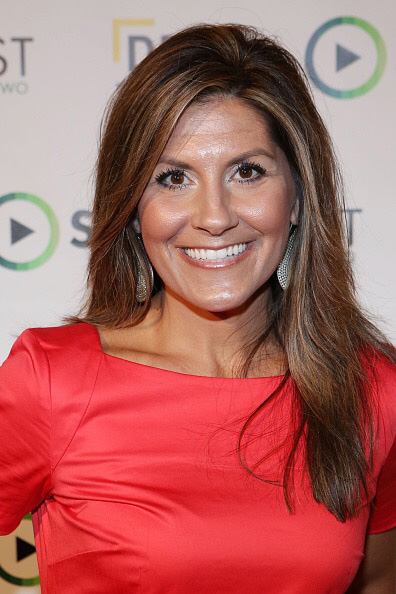 AACC hired a new academic adviser exclusively for student athletes in October.
Trey Anderson will be the new student success coordinator here after working the same position at Coppin State University.
Anderson said he wants to take the athletes' normal competitive energy and help them gear it toward their school work.
He said he bases his teaching philosophy on development, discipline and domination to create a championship atmosphere to contribute to the overall success of athletes.
Athletics Director Duane Herr said the new position was inspired by East Mississippi Community College adviser Brittany Wagner, who starred in the first two seasons of the Netflix docuseries "Last Chance U."
The title came from the nickname for the two-year school, where troubled Division I football players transfer to reclaim their eligibility and reputations by improving their grades and playing on the community college team.
In the series, Wagner helps the athletes with schoolwork, schedules and personal problems.
After she left the show, Wagner started 10 Thousand Pencils. She travels to colleges to coach advisers and help athletes who are at risk in their academic lives.
Wagner will visit AACC in November to mentor the new adviser. She will give a speech here on the Monday after Thanksgiving.
AACC student athletes said they are excited about the new position.
"It [is] a great addition to the Athletic[s] Department," said Men's Lacrosse defensive midfielder James Dipietro Jr., the team's captain. "Now there is no room for error in making sure players know what they need to do to be eligible."
While some look at it as a way to help eligibility, others said having a dedicated adviser will help when it comes time to transfer.
"It'll help keep the athletes' grades up so they can transfer out to other schools," said Thomas McNamara, Men's Baseball catcher.
Herr, who pushed for the position, said he is pleased the department has created it.
"We [wanted] it to happen very bad," said Herr. "It's very important for us to set up the success of our student athletes."
Coaches at the college agreed.
"It's a great resource," said Men's Soccer coach Nick Cosentino. "It definitely will give our student athletes the needed guidance. … This helps our programs continue to be successful."
Women's Soccer coach Karin Victorio said the position will help the athletics program grow.
"Having an academic adviser who specializes in athletics is very valuable to the school," said Victorio. "I believe it's a good thing to keep improving our athletics offerings."
Anderson will start working on Nov. 16.
"My main goal is to have the students go from [Junior College Athletic Association] level to four-year level students and athletes," Anderson said. "I can't wait to get started."
AACC Athletics also hired a new office manager. Jessica Mathes was a dean of students and director of athletics at  Options Charter School and served in the U.S. Army for 24 years.