Annual Empty Bowls event raises money for veterans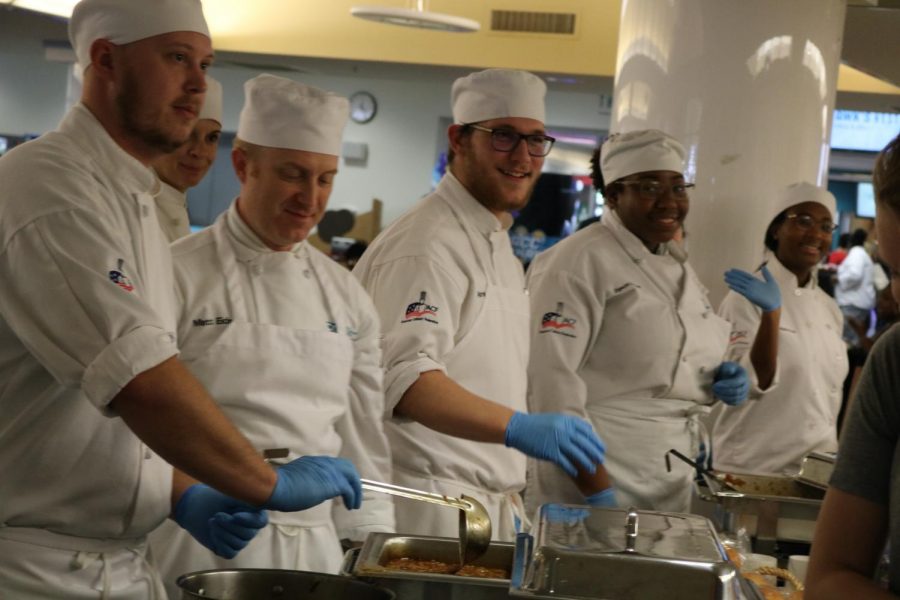 AACC culinary students sold bowls of soup to raise money for veterans on Nov. 1.
Empty Bowls–a fundraiser which sells soup in bowls sometimes handcrafted by local artists–raised money for the college's Military and Veteran Resource Center.
The college sold each bowl to students, faculty and community members for 10 dollars.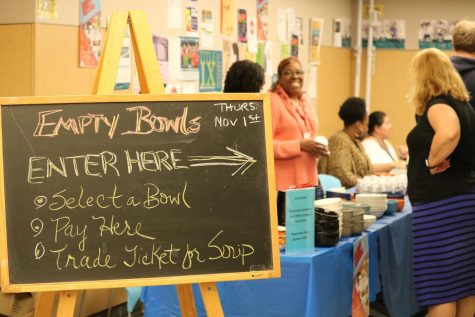 Matt Eidson, a first-year culinary student, who served in the military, said he supports the cause of the fundraiser.
Eidson said it can often times be difficult for out-of-duty members to come back to school, even with college funds.
"Sometimes [veterans] just need a spot to go to and the veterans resource center is there to help," Eidson said.
The Service-Learning Program holds the event once a semester, raising money for different causes.
"We've done this with the AACC food pantry [and] the food bank at the county,"  said Tresa Ballard, the coordinator for service learning. "We try and change around the recipient [each semester]."
Although some participants of the fundraiser didn't personally benefit fro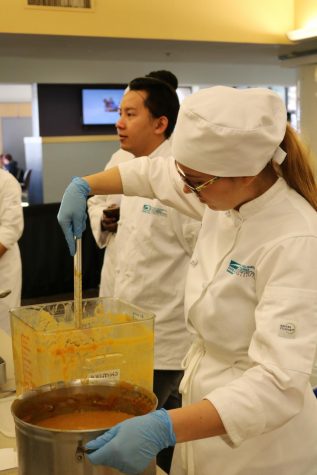 m the resource center, those who did said the efforts are meaningful to them.
Devin Chatmon, a first-year law and jurisprudence student, said his dad served in the Army and is disabled, so he can access the food pantry for veterans on campus.
Chatmon said he thinks the college should hold these types of events more often, because it will expand funding, so AACC can buy better quality food for the pantry.
Nikko Maresca
"They do the best that they can with their food, but when you're here for hours on end and all that's there is canned food, it makes me think, 'Can we get something a little bit better?'''
"I think what we do here is wonderful … it helps students–and then of course, the veterans–because with them serving us, we now have the chance to help them," Ballard said.