Health and Wellness Club hosts informational speech on neck injuries
The Health and Wellness club hosted an informational speech to educate students on neck and spinal cord injury prevention.
Dr. Cameron Hatam, who is a doctor of Chiropractics, presented a power point that discussed different types of neck injuries the symptoms to look for and how they can affect a student's performance in school.
His biggest point was the neck injury called 'text neck.' It occurs when a person who looks down at their phone too much develops an unnatural curve in their neck.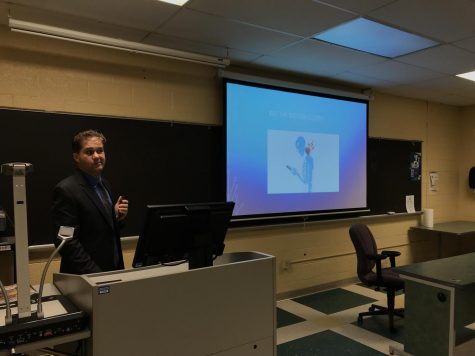 "The majority of students I see around campus are looking down at their phones," Hatam said. "They are at a high risk for text neck by doing this, which can result in neck pain and headaches."
Hatam suggested that students look at their phone at eye level, and that any kind of computer or TV screen they look at often is placed at eye level as well to avoid neck pain.
"The number one reason people go to the doctors in the United States headaches," He said. "If you have a persistent headache, it's going to lower your test performance and inhibit your ability to focus on work."
Matt Anderson, a second-year computer information student, said that he was shocked to find out about text neck.
"It's important for students to realize that looking down at your phone can affect your neck," Anderson said. "Because everyone does it all the time, I know I do and I'll have to keep reminding myself not to."
Hatam also spoke about athletes, and how they should seek a spinal specialist if they have any lower back or neck pain.
Especially for athletes that lift weights or squat, he insisted that they get X-rays performed if they have back pain.
Alena Ignatysh, Health and Wellness club president, scheduled the lecture and said she is enthusiastic about educating students on injury prevention.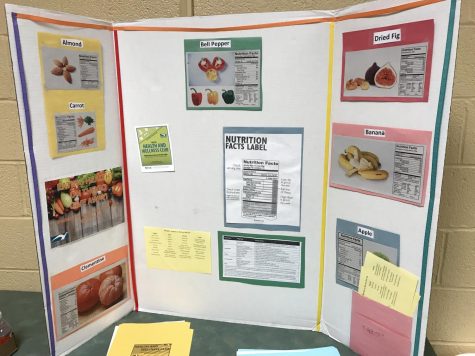 "When I am on campus I see many students looking down on their phones all day," Ignatysh said. "That's why I thought it was a good idea to invite this speaker to talk about the health problems looking down at your phone can cause."
Anderson also didn't know that getting rear ended in a car accident can cause neck pain later in life, even if the neck pain didn't occur right after the accident.
For more information on the Health and Wellness club, visit https://nest.aacc.edu/organization/healthandwellness