Students returning to college share advice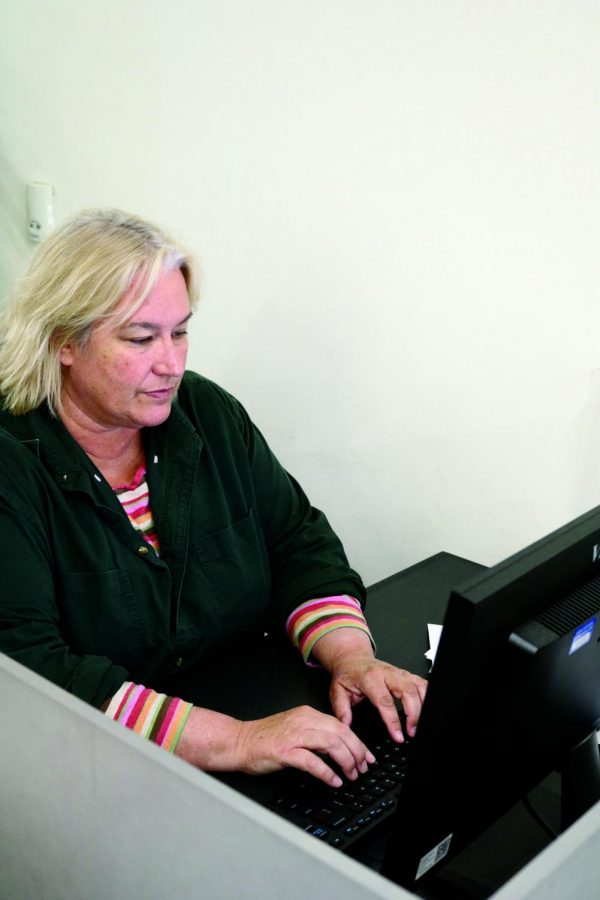 Nick Burns, Reporter
November 1, 2018
For students who have not entered the halls of higher education for years, returning to college can be an anxious and terrifying proposition.
Students older than 25 make up 36 percent of the population on campus, according to public relations administrative assistant Amy Gurtshaw.
"The biggest obstacle for me was overcoming the fear that I was not capable of doing college work," said Ronald Easley, 49, a second-year student studying addiction counseling.
More than 30 years after graduating from high school, Easley said readjusting to school has been a challenge.
Easley said he wondered if he had "the brain capacity" to handle college.
But he added, "The staff at AACC has made the transition back much easier than I could have imagined."
First-year addiction counseling student Kathy Chandler, 54, said her lack of computer skills made returning to college "the most challenging."
She uses the Technical Call Center for computer assistance; the Math Lab in Careers; and the Writing Center in the library for help with school projects.
She said earning a certificate in addiction counseling will help her pursue her "passion [for] working with teenagers."
English professor Candace Hill said nontraditional students have a different mindset than younger students in their approach to classes.
"They have a better understanding of the value of time and money spent," she said. "I take into account the additional pressures of kids and ongoing careers with non-traditional students in my classes."
Bonnie Lasher Kimmel, the assistant director for transfer advising, said older students need to fine-tune their time-management skills to succeed in college.
"Adults have many responsibilities and they will need to make room in their already full lives for college," Kimmel said.
Kimmel said returning adult students should get involved in student life and take advantage of college resources like tutoring, advising, the Student Achievement and Success Program and clubs.
"Be an active participant in the class," she said. "Adult students have a unique perspective because of their life experiences. Therefore, [they] have much to contribute to class discussions."
Easley said his young classmates seem interested in his perspective.
"The younger students appreciate my life experience I bring to the classroom," he said. "It is comfortable being in class with [them]."
Matthew Vale, 30, a second-year addiction counseling student, said balancing two jobs, kids and school can be difficult.
"I'm much more serious about school now," Vale said. "If I'm paying for [school] I want to do well."
Vale's advice for nontraditional students considering returning to school: "Go for it. Don't settle. You only live once."