EMT from AACC employs alums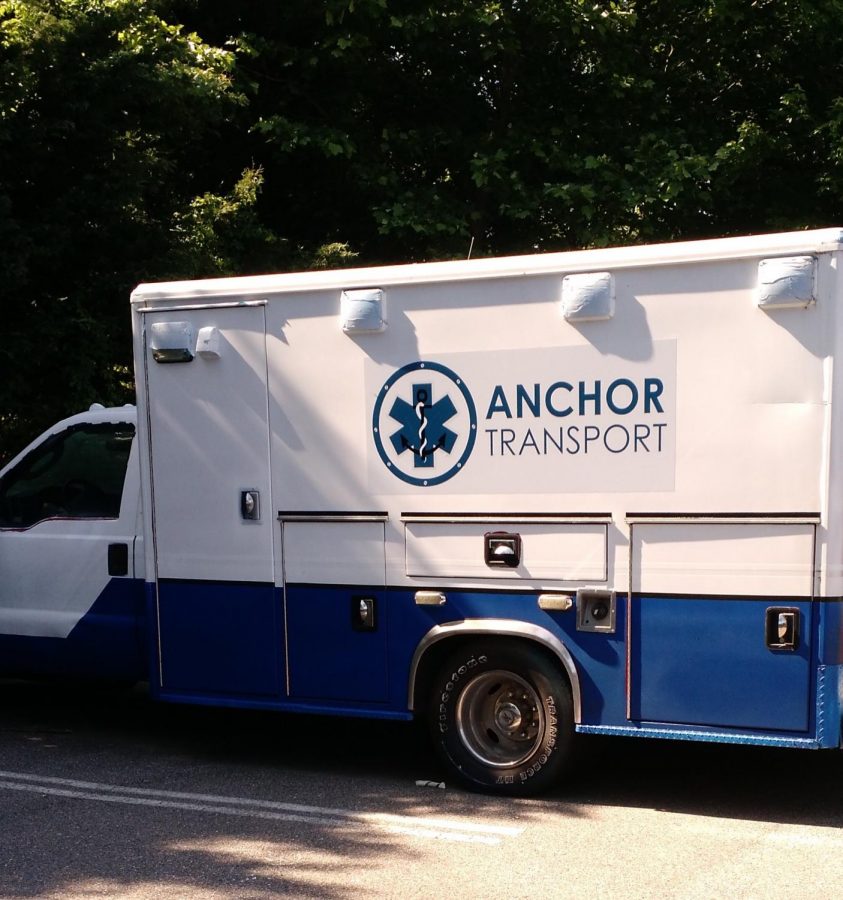 A former AACC student hires emergency medical technicians trained on this campus to help run his self-made patient transportation company.
Three years ago, EMT and AACC alum Tom Sfakiyanudis used the training he got at the college to start his own ambulance transportation business, dubbed Anchor Transport.
He hires AACC-trained EMTs to transport patients, via Anchor Transport ambulances, to doctor's appointments, therapy and rehab, and then back to their homes. Sfakiyanudis said five of his EMTs graduated from the college.
"While working in a hospital [as a patient attendant], I began to see that there was a need for patient transport," Sfakiyanudis said. "When we would need a patient transferred, often times the wait [for an ambulance] could be three to four hours."
"I thought I could do better," he said.
According to Sfakiyanudis, his business allows him to work with "truly amazing" patients who have "become like family."
But he said it wasn't easy starting a business.
After going through a long state licensing process, he said, "There [were] so many challenges when starting a new business. One of my biggest was finding employees."
He said it was difficult to find EMTs who could work without losing compassion.
"Many of the doctor's appointments or surgeries that we transport our patients to are very early in the morning, so the day typically starts when the sun is coming up," Sfakiyanudis said. He said the EMTs work all day taking patients back and forth as needed. "It's very fast-paced. We have taken patients as far as Connecticut."
Sfakiyanudis said when he started the company three years ago several people wanted to invest in the business and expand it immediately.
"But that's not for me. My advice would really be to dig in," Sfakiyanudis said. "Know your business inside and out. When you start your own business, there is no punch-out time."
"Every entrepreneur is different," he said. "I enjoy a slow build … working hard to be the best I can be in my specific area of expertise."
Sfakiyanudis credited his former EMT professor, Sue Colborn, with letting him recruit his transport employees from her class.
"I do recommend anyone looking to go into the emergency services field to definitely take her class," said Monique White, one of Sfakiyanudis's EMTs, who earned her National Registered Emergency Medical Technician certificate from AACC in 2016.
"Everyone wants to see you grow and wants to train you to not only be the best EMT, but the best version of you," Jenn Trinor, a third-year anchor transport EMT and AACC graduate, said.  We are rapidly growing and that is because of our professionalism and our individual personalities that all bring a sense of comfort and joy to our patients."
"Surround yourself with good employees who believe in the business, and look to good mentors who have been through it on some level before," Sfakiyanudis said.