Culinary club hosts first event
The culinary club hosted a pumpkin-themed fundraiser on the Quad from 11 to 1 today at the Arnold campus.
The college approved the club earlier in the semester as a part of SGA President Jacob Smith's initiative to host club events and meetings on the satellite campuses. Culinary club is one of those clubs, which will host club meetings at the Glen Burnie campus.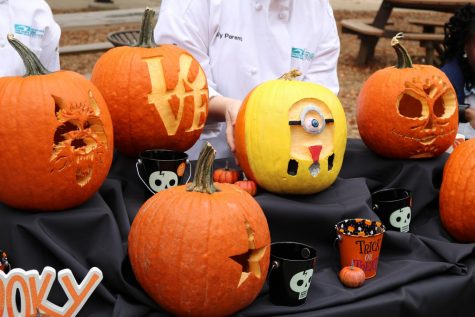 Today's event offered carved pumpkins for raffles, bags of white chocolate pumpkin cookies and cups of spiced dulce de leche.
According to club adviser Carrie Svoboda, the club's next event is a pumpkin pie sale before Thanksgiving.