Students take course on navigating college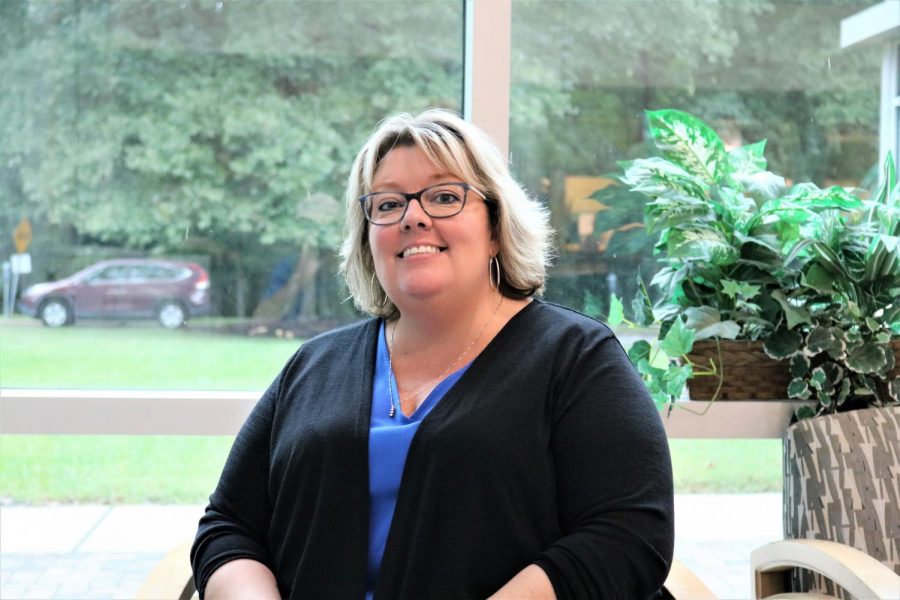 Students can learn about time management, organizational skills and campus resources through a one-credit, eight-, seven-, six- or five-week course.
ACA 100—Achieving College and Career Advancement: Student Success Seminar—teaches students how to manage their course loads and everyday life.
"It's the class that teaches you how to do college and it's the class that specifically teaches you how to do Anne Arundel Community College," Audra Butler, chair of achieving college and career advancement, said.
Butler was the chair of the Education Department, but as interest in ACA 100 expanded, her job changed so she could focus solely on the course.
"Everybody was coming to me saying, 'Hey, you know, we should make this class bigger; we should make more students take it; we should have more teachers teaching it; we should have more sections available at different times,'" Butler said.
According to Butler, the course teaches students how to use planners and set reminders in the Canvas and MyAACC apps.
Students also learn to use other apps, such as the Google and Outlook calendars.
"It's all about planning your program of study, using the right resources to get there, understanding who's here on campus to help you and really providing a credit's worth of a class that helps you make goals for what your future will be here at our college and beyond," Butler said.
Throughout the course, students can choose their preferred methods of study and time management.
Their grades depend on their use of those styles and their progress toward the goals they have set, according to Butler.
Butler said ACA 100 might become a requirement for first-year students.
Helena Bryant-Holland, a third-year applied science student who took ACA 100, said she "loved it. It really shows students an introduction to the college experience. … It should be a requirement for first-time college students and students who are coming back to school after being out for a while."
According to Butler, about 550 students enrolled in the class's 40 sections this semester.
First-year business student Samantha Padilla said she wishes she had taken ACA 100 during her first semester because she "had trouble knowing how to fill out financial aid forms. … [It] sounds like it would be especially good for students straight out of high school."
One student said the course should be optional.
"I think it's a good class for people who need it," Brennen Tomassoni, a first-year transfer studies student, said. But he said another required class would "add … to the amount of work I have to do with balancing five classes at a time."