Survey shows students intend to vote on Nov. 6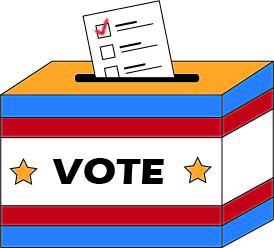 Ashley Sokolowski, Associate Editor
October 4, 2018
Nearly 80 percent of AACC students intend to vote for governor on Nov. 6, according to two informal polls in September.
Of the 32 students who answered the Campus Current polls in person and on Instagram, 25 said they will vote in the race between Democrat Ben Jealous and Republican Gov. Larry Hogan, the two main candidates for governor.
"It is my right," said Tyler Kahl, a second-year criminal justice student, who said he will vote next month. "It is a civil right, and everyone should vote if [they] have the ability to."
Sarah Valerien, a first-year transfer studies student, said she will vote, too.
"I would rather be making a decision than letting someone else make it for me," said Valerien, who noted she is more likely to vote for "someone who knows more about the issues than just saying the name of the issue."
But Ronaejah Smith, a first-year psychology student, said she will skip the polls next month.
"I don't know who is running, so I don't want to vote for just anybody without doing any research," Smith told Campus Current.
Student Government Association President Jacob Smith said many of his friends will abstain from voting as well in November.
"Whenever I ask my friends why they don't vote, they often say it is not important and won't change anything," Smith said.
According to the National Study of Learning, 48.3 percent of students voted in the 2016 presidential election, up from 45.1 percent in 2012.
That study, conducted by the Institute for Democracy and Higher Education, revealed that students turned out to vote in greater numbers than 18- to 24-year-olds in the general public.
"I think it is important for students to be civically engaged," Mike Gavin, vice president for learning at AACC, said.